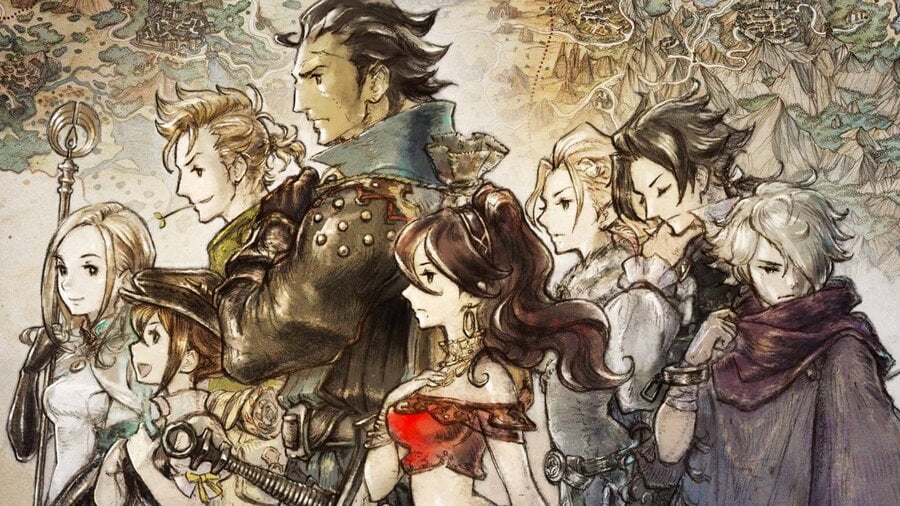 Octopath Traveler has been available on Nintendo Switch for around a month and a half now and, for many of us, it has remained very firmly inside the console's cartridge slot ever since. Among the numerous areas of the game that can be praised, one that will no doubt stand out for many is the game's soundtrack.
If you're a fan of the game's fully orchestrated tunes, you're definitely not alone. In our review, we said that "the score really helps to drive home that storybook-like vibe of Octopath Traveler, and the talent on display may catch you a little off-guard" and, since launch, it would appear that plenty of players agree. 
Speaking to GamerProfessionals, Octopath Traveler's composer Yasunori Nishiki has spoken about the soundtrack, and particularly the reception from fans and critics. When asked about fans' positive reaction to his work, and the pressures of reaching a global audience, Nishiki revealed that he was "relieved" to see the soundtrack be received so well.
"One of the pillar concepts of Octopath Traveler was to update the old-school RPG. I felt that music had a significant role in bringing this concept to life. To be honest, I'm quite relieved to have received a lot of positive feedback. I really wanted to avoid disappointing the game fans, so I'm glad to know that the music is getting some good reviews."
As for the process behind the soundtrack? Nishiki reveals that the secret behind each character's individual theme was to take all aspects of their personality and backstory, and then reflect that in their music through specific expressions and instrumentation.
"When I composed characters' theme songs, I tried my best to reflect character details in the musical expression, including their personalities, upbringings, and the reasons why they traveled. For example, Alfyn is a masculine character but he is also kind-hearted. I chose the sound of the Alto Saxophone to express this duality in his character."
If you want to read more, make sure to check out the full interview right here.
Before that, though, why not share your thoughts on Octopath Traveler's soundtrack in the comments below. Does it stand out as one of the game's highlights for you? Any pieces that you remember loving as you played?
[source gamerpros.co]