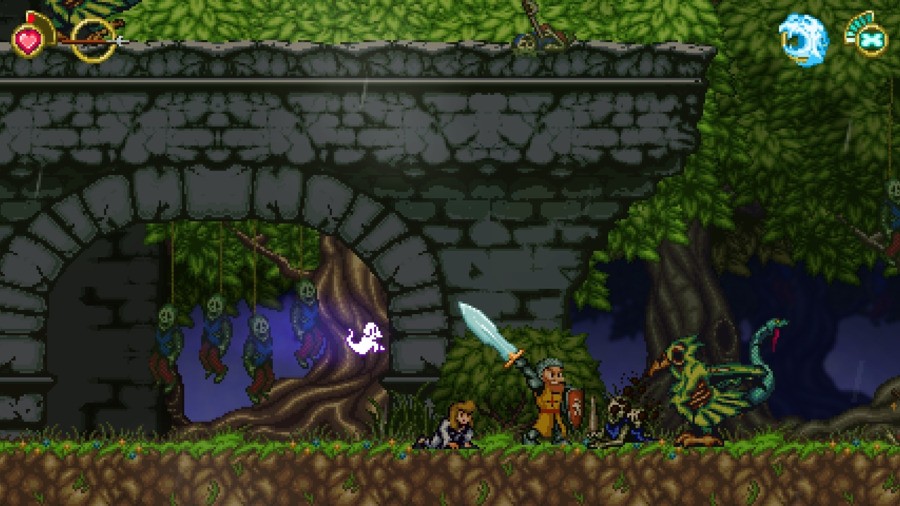 The developers of the action-platform Kickstarter title Battle Princess Madelyn have revealed Don Ramiro from Cursed Castilla (known as Maldita Castilla in North America) will join Madelyn on her epic quest to save her family from an evil wizard.
Like Battle Princess Madelyn, Cursed Castilla is also a modern tribute to classic games such as Ghouls 'n Ghosts. As can be seen in the trailer below, the pair will fight alongside each other as they traverse the countryside.
Are you excited to play as Don in Battle Princess Madelyn? Will you be downloading this from the eShop when it eventually arrives? Tell us below. 
[source kickstarter.com]