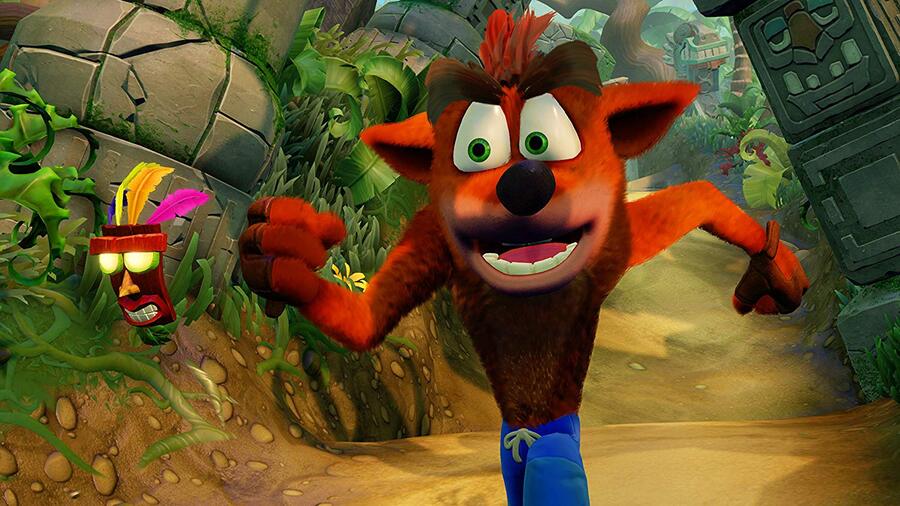 If you're a regular reader of Nintendo Life, and happen to join us in monitoring the UK gaming charts each week, you'll no doubt be aware of Crash Bandicoot N. Sane Trilogy's relentless recent domination. Perhaps unsurprisingly at this point, the game has managed to keep hold of that number one spot once again for the eighth week in a row.
The success has come partly thanks to what has been a relatively quiet few weeks for new releases in the country, although Shenmue I and II and F1 2018 could well have something to say about this next week. On the Nintendo-exclusive front, three titles have managed to grab top ten spots this time around, with the usual suspects being the ones to break into that exclusive club.
Here's the top ten all formats chart (physical sales only):
1. (1) Crash Bandicoot: N. Sane Trilogy
2. (3) Grand Theft Auto V
3. (New) World of Warcraft: Battle of Azeroth
4. (4) Mario Kart 8 Deluxe
5. (2) LEGO The Incredibles
6. (7) God of War
7. (6) Call of Duty: WWII
8. (9) Super Mario Odyssey
9. (12) The Legend of Zelda: Breath of the Wild
10. (5) Madden NFL 19
Did you buy any of these chart-topping games this week? Do you think Crash will ever be knocked down? Let us know your thoughts below.
[source gamesindustry.biz]