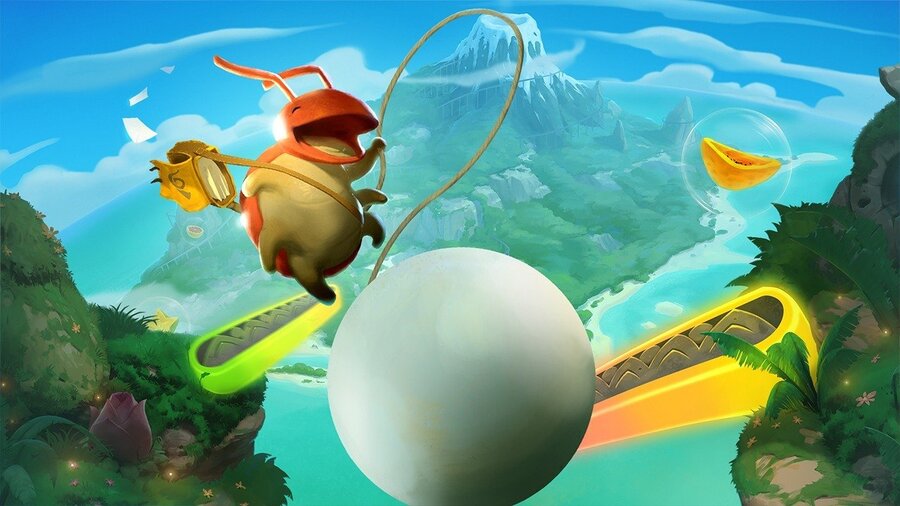 Team17 has launched a free demo for Yoku's Island Express on Switch, giving players the chance to try out the game before jumping into a purchase.
If you need a quick reminder, Yoku's Island Express has you playing as Yoku the dung beetle, a bug on a quest to save the world and deliver mail at the same time. There's a very strange, but very successful, blend of platforming adventure gameplay and pinball mechanics, with players having to enter pinball sections to gather resources and reach new destinations.
We loved the game on Switch, giving it an incredibly healthy score of 9/10 and saying the following:
"Yoku's Island Express is a genuine breath of fresh air, combining pinball and Metroidvania mechanics in a way that feels truly inspired. Add in one of the most appealing fantasy worlds you'll find on the eShop, and you have yourself an instant left-field classic."
If you haven't played the game yet and want to give it a try, this demo is available from today. Simply search for the title on the Nintendo Switch eShop to find it.
Have you played Yoku's Island Express on Switch? Why not share your thoughts on the game in the comments to help others make a decision?