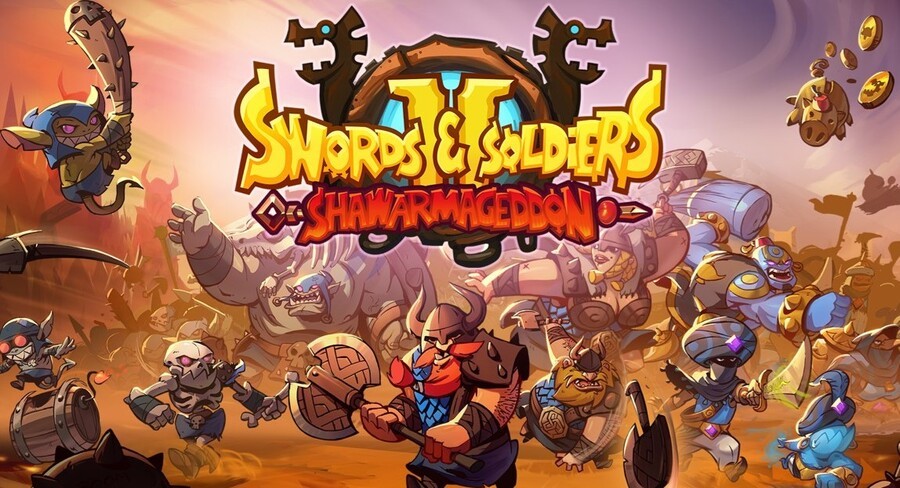 Developer Romino Games recently took to Kickstarter to help fund an updated version of Wii U battler Swords & Soldiers, but it turns out one of the biggest features fans have been asking for is a Nintendo Switch port, but it's something the studio has been unable to factor into its campaign.
As a result, the dev has decided to pull the campaign early rather than continue on without a port that so many fans are wanting. The studio has said that while it's said to end the crowdfunding run, the PS4 and Steam versions of the Shawarmageddon update will still arrive later this year. And while it can't say too much about the future of a potential Switch port, it does hint that it could have some exciting news very soon. 
https://www.facebook.com/RonimoGames/photos/a.473748016890.259075.177854561890/10155467786521891/?type=3&theater
Would you like a version of Swords & Soldiers on Switch? Share your thoughts below...
[source facebook.com]