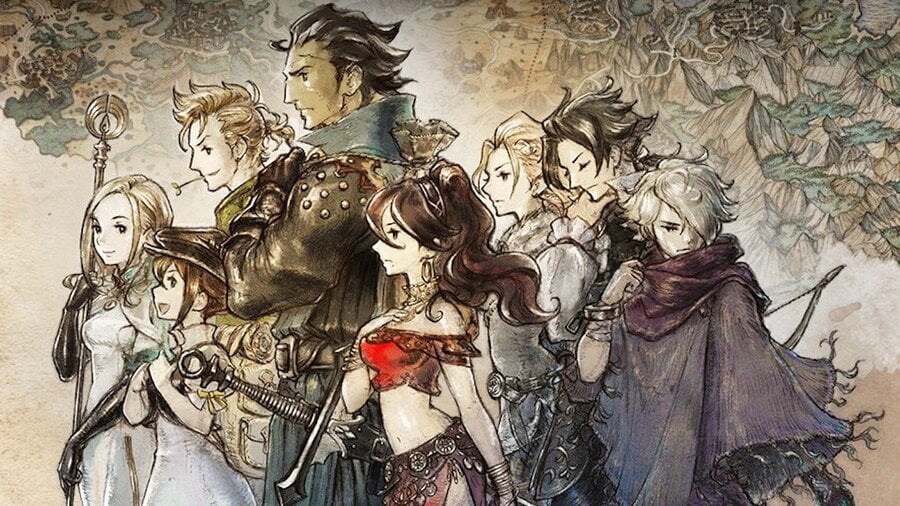 Much to the delight of pretty much everyone, last Friday finally saw the release of Octopath Traveler - Square Enix's gorgeous 'HD-2D' RPG. It seems that the game's popularity was hugely underestimated, however, with stock shortages leaving many fans without a physical copy.
In Japan, Square Enix took to Twitter to apologise to fans who were unable to secure their own boxed delight. This message from the game's official PR account notes the company's sympathy for those who have missed out, going on to suggest that fans could consider buying the game digitally while the game is out of stock.
It's a similar story elsewhere, too, with mega-retailer Amazon facing familiar stock difficulties in the US, leaving fans with no choice but to endure a 1-2 month wait. The international versions of the game (everywhere other than Japan) have actually been published by Nintendo, so it would seem that the game's huge demand has surprised almost everyone involved in its release.
On a much more positive note, though, this popularity has meant that the game has performed brilliantly in terms of sales in its opening weekend, almost doubling that of Bravely Default (made by the same team back in 2012) and more than doubling that game's sequel Bravely Second. It's a fantastic start and one that is thoroughly deserved - we loved it in our review.
Are you one of the many who purchased Octopath Traveler over the weekend? Did you face any difficulties securing a physical copy? Let us know with a comment below.
[source gearnuke.com]