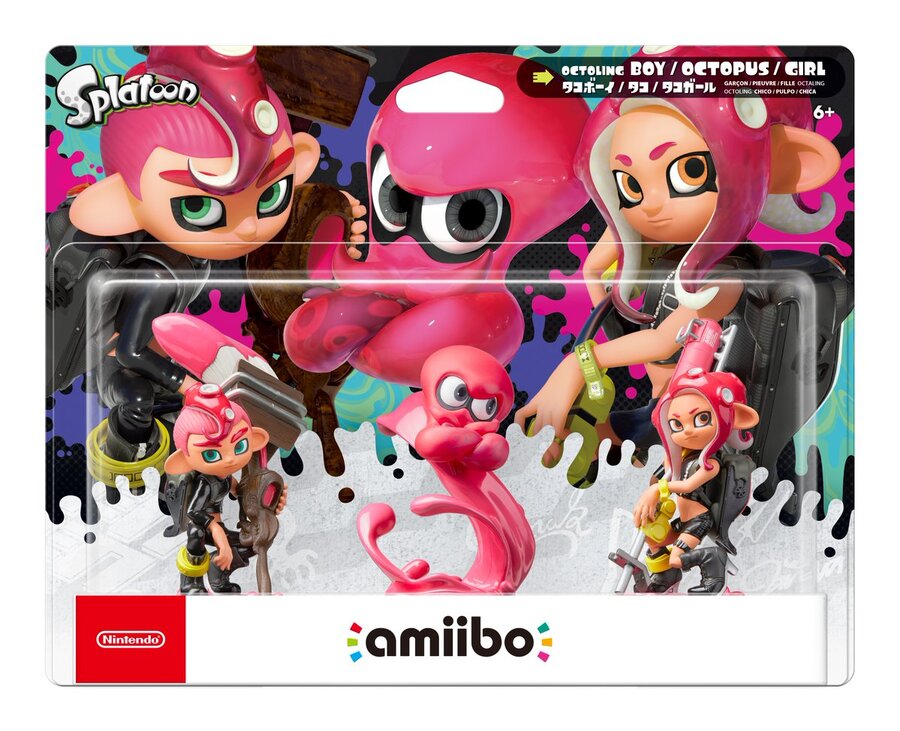 Update: As if to lovingly prove us right, Nintendo France has shared this tweet to confirm a European release on the same day. North America is very much expected to follow suit.
---
Original Article: Nintendo has revealed that the lovely Octoling set of amiibo for Splatoon 2 will land in Japan this November.
To celebrate the release of Splatoon 2's Octo Expansion, Nintendo had previously announced a three-in-one pack for Octoling amiibo, with Boy, Girl, and Octopus figures all available. This new tweet below reveals that the figures will become available in Japan on 9th November, either as that triple set or individually if you prefer.
No western release date has been confirmed just yet, but amiibo figures often release on the same day worldwide so we'd expect to see them in other regions on the same day (or at the very least in a similar time frame).
Will you be getting your tentacles on these?
[source twitter.com]