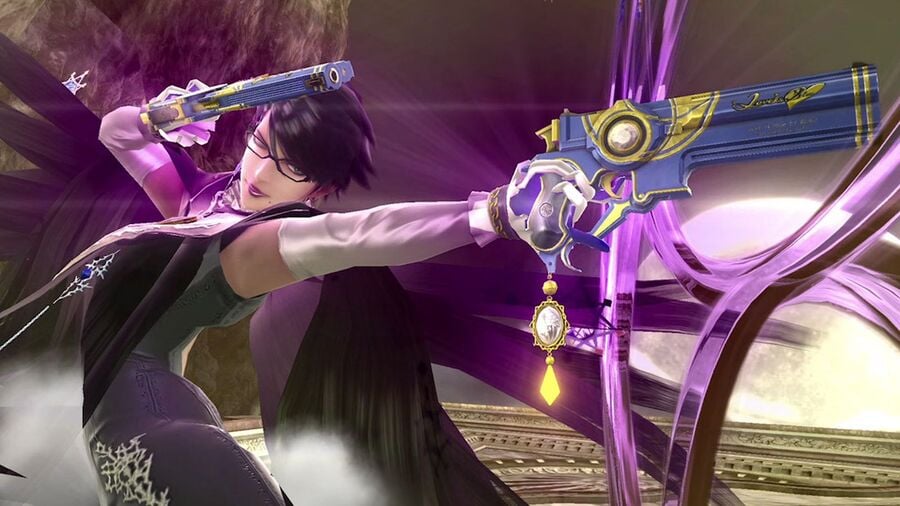 You may remember that, back in 2015, Nintendo asked fans of Super Smash Bros. to vote for characters that they'd like to see appear in-game in a ballot; lasting for six whole months, this gave players the chance to get their personal favourites added as DLC to Super Smash Bros. for Wii U and 3DS. As it turns out, recent datamine efforts indicate that the results of these ballots might not have actually been used to choose which characters were selected.
Smash dataminer @Ruben_dal has been sharing some findings on Twitter, revealing that character slots for Cloud and Bayonetta were effectively added via patch 1.0.6 - a patch that launched just two weeks into the ballot on 15th April 2015. Originally, these character slots were copies of Ike and Zero Suit Samus, eventually transforming into Cloud and Bayonetta over time.
It's likely that these copied characters served as a development basis for Cloud and Bayonetta, allowing the developers to have a starting point for characters that would have similar movements and body types. This suggests that the development team may have already had an idea of which characters would be filling those slots, despite the fact that the ballot had another five and a half months to go. 
At the time, Smash creator Masahiro Sakurai said that Bayonetta was the number one Fighter Ballot choice in Europe, top five in North America, and worldwide winner, although these results were only for 'realisable' characters, suggesting that others likely had more votes overall. Some arguments online are now theorising that highly voted for third-party characters may have been off the table from the start due to licensing issues, and other first-party characters like the Inklings may have already been chosen as a newcomer for the sequel - Super Smash Bros. Ultimate.
If you're concerned that your votes may have had no or very little impact, though, don't worry. The Japanese site for the ballot did mention that votes could be used for future games in the series. Even if the votes weren't used for Smash 4, it's possible that they helped form the idea of every character being in Super Smash Bros. Ultimate, or may even have an influence on unannounced characters.
As ever, let us know your thoughts on this whole debacle in the comments below.
[source gamefaqs.gamespot.com, via twitter.com]