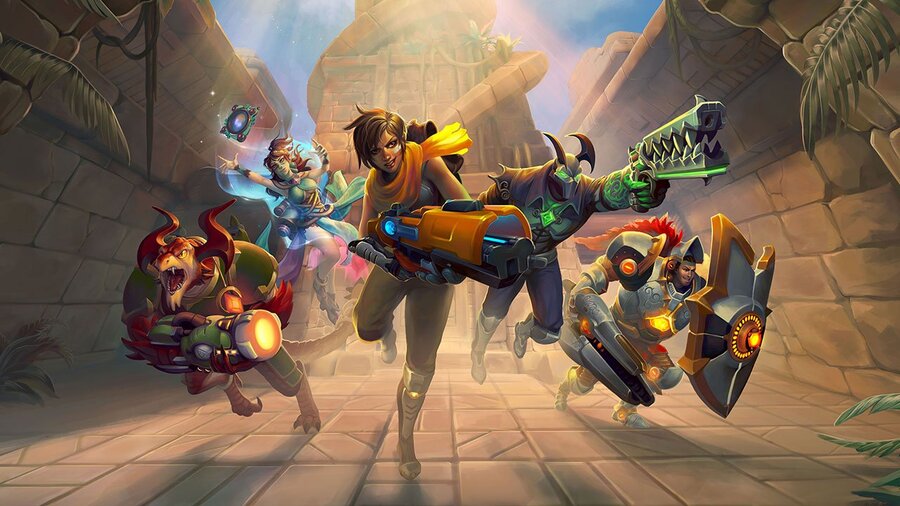 The hugely popular, first-person hero shooter Paladins is now available to download for free on Nintendo Switch.
Until now, Paladins has only been available on the console through purchasing the Founder's Pack, a digital bundle which gives players early access to the game, immediately unlocking all Champions and their voice packs, and even rewards you with some exclusive cosmetics. The game already has a free-to-play system in place, with purchases only being available for cosmetic additions, but this new release gets rid of the need to buy your way in to start playing.
Alongside today's free-to-play transition, Paladins has released its newest Champion: The deadly ninja Koga. Koga wields both dual SMGs and claws, climbing behind enemy lines before reigning destruction. Koga is the first champion with no cooldowns on his abilities; instead, he spends energy to use abilities whenever he sees an opportunity to strike.
We'll soon be hosting a livestream to celebrate the occasion, too, giving you the chance to take on our lovely video master Alex Olney - you might even be able to get your hands on some fantastic prizes in the process. More details can be found in the video below.
If you haven't yet jumped into the fun, this would be an ideal time to see what Paladins is all about for yourself. We really enjoyed the game in our review, noting the £25 Founder's Pack charge as one of the relatively few drawbacks surrounding the game's Switch release.
Let us know if you'll be giving this free-to-play hit a spin with a comment below.