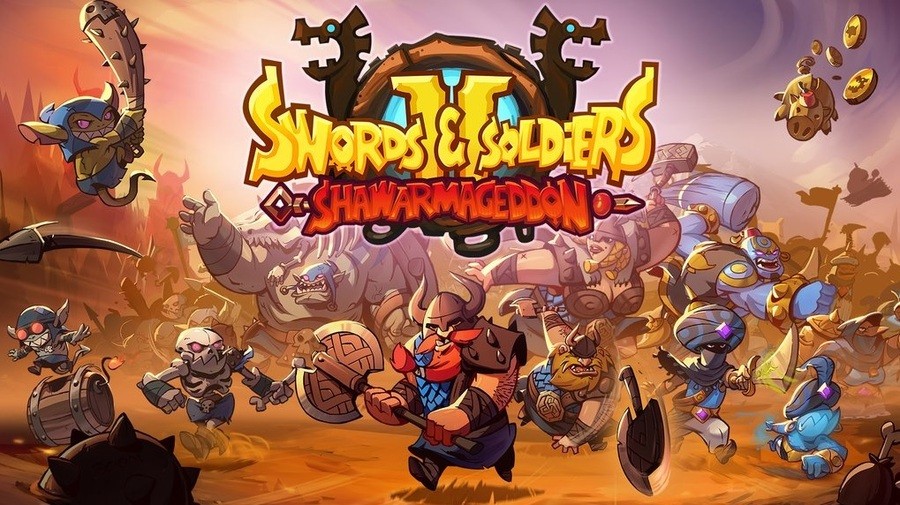 Romino Games released multiple versions of its side-scrolling RTS, Swords & Soldiers, on Nintendo devices over the years. The series started out exclusively on WiiWare in 2009, received a 3D makeover in 2013 and then made a few appearances during the Wii U's life cycle. Fast forward to 2018 and Romino, in partnership with Engine Software, has now announced a port of Swords & Soldiers II Shawarmageddon will be released on the Switch eShop in the near future.
Here's some information about the title from the Steam page: 
Side-scrolling RTS is back! Swords & Soldiers 2 Shawaramageddon lets you command the Vikings, Demons, and Persian armies. You can take on the campaign or face off against other players in online multiplayer and challenge your friends in custom battles!
Gather gold and mana, send out armies, and support your forces with a wide arsenal of magical spells – all from a side-scrolling perspective. That doesn't mean Swords & Soldiers 2 Shawarmageddon is easy to master: only the most cunning of Chiefs can lead their side to victory! Think you're ready to face the hordes of evil? Prove it in online matchmaking!
View the game's Kickstarter trailer below, and tell us in the comments if you have played Swords & Soldiers previously. 
[source twitter.com]