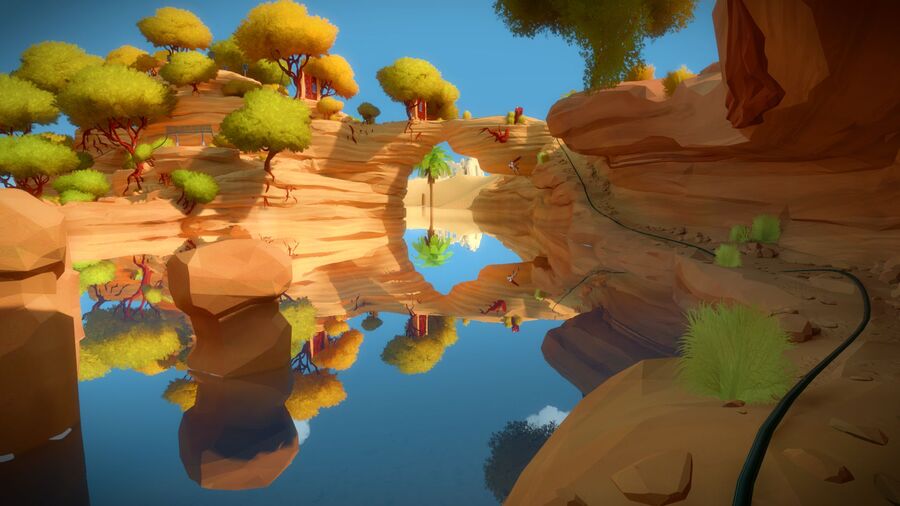 The Witness is a 3D puzzle game that initially released in 2016, instantly becoming subject to a high level of praise from critics and fans alike. Directed and produced by Jonathan Blow, the talented mind behind the also-loved Braid, the game eventually made its way to the Nvidia Shield and iOS devices last year, but it seems like Switch players have been left out this time around.
During a conversation with Eurogamer about a new Sokoban-inspired project, Blow was asked if The Witness would make it to Switch now that the mobile ports have successfully arrived. Unfortunately, it seems incredibly unlikely.
"I wouldn't say never, but we worked on that game for a long time. We could have done more ports but I felt like it was a good idea to give the team a break and work on some new things.
We're working on new projects now. We're not really working on ports of The Witness but that could change. Something could happen. We could outsource it and quality control in-house. But we're not currently doing anything."
It's a shame that the Switch will likely never see a port of this game, partly because it would be great for Switch owners to have the opportunity to experience a much-loved title, but also because its quirky puzzle nature would sit well within the console's current library and would likely see a decent level of success, too. If you haven't seen or heard anything about the game before, here's a look at the initial launch date announcement trailer from a couple of years back.
Have you played the game on other platforms? Would you like to see The Witness arrive on Switch? Let us know below.
[source eurogamer.net]