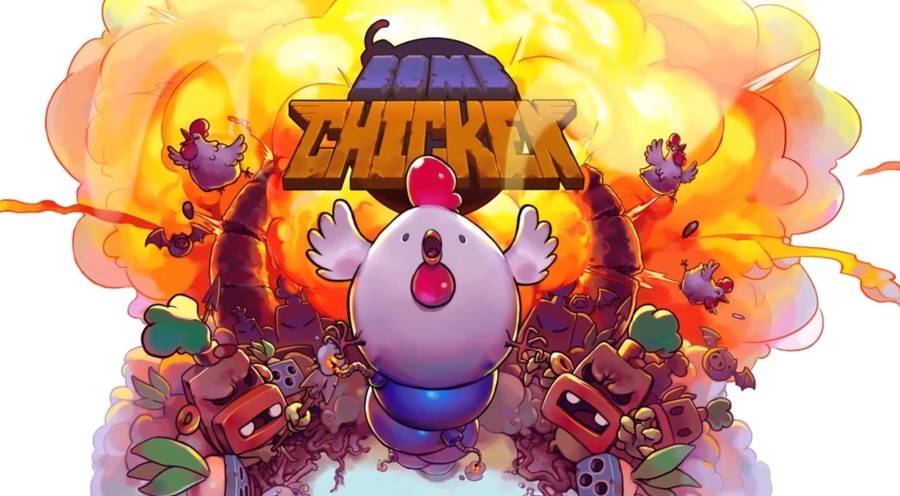 Following the recent release of Bomb Chicken on the Switch eShop, the developers of the title - Nitrome - held an AMA over on Reddit. The most frequent questions that popped up throughout the discussion were in regards to DLC and an eventual physical release of the game.
Nitrome was rather honest, saying how it had a patch in the works to fix a few bugs currently present and was open to downloadable content - provided the game sold well enough:
We have a patch in the works atm to fix some nasty bugs and a rare Unity slowdown issue happening for a handful of players (there is an easy temp workaround for this though). Sure, we will do DLC, if the game sells well enough. It's too early to tell on sales atm, we are hoping people put down Octopath long enough to give it a more of a chance. There is no reward but there are a lot of the hardest and most creative challenges locked away for people to find as secrets.
When asked about a physical release, the developer said it was currently in talks with other parties about it, and that it could take a while before it happens:
We are looking into the possibility of this. We have realised that it takes AGES to make happen though. But if it does happen it'll be AWESOME!
Lastly, there was a lot of interest in Nitrome's other games, including its future projects on the Switch:
Yes, we have some games that are incubating, but we can't say what they are just yet.
I think what we are working on will hopefully amaze but almost certainly surprise everyone. WATCH THIS SPACE!
Have you downloaded this action-puzzle platformer from the eShop yet? Would you like to see DLC or a physical release for Bomb Chicken? Are you eager to see more of Nitrome's games released on the Switch? Tell us below.
[source old.reddit.com]