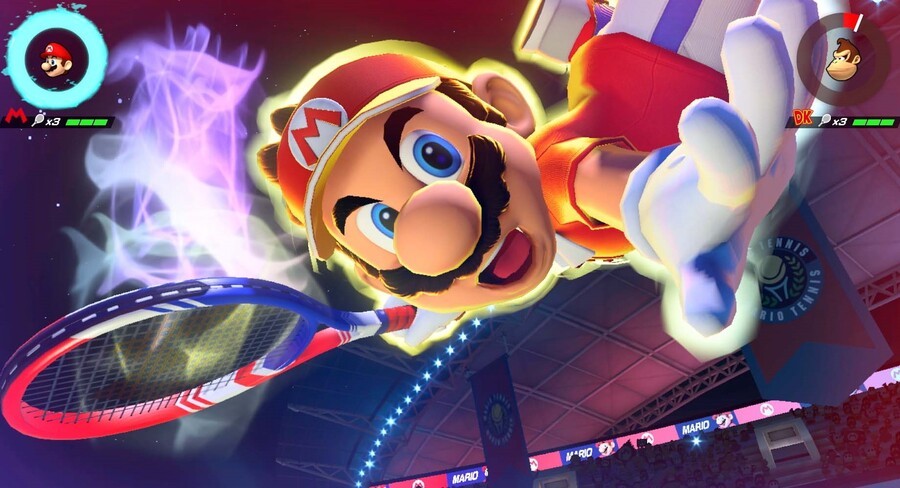 Mario Tennis Aces debuts in the UK charts at number one, leading a resurgence of Nintendo Switch titles back into the top ten and further afield. The quirky arcade sports title managed to knock God of War from the top spot, which had previously held firm over UK game sales.
Mario Kart 8 Deluxe has shot up from seventh to fourth, while Super Mario Odyssey has leapt from 14th to ninth in a single week. Even FIFA 18 held firm, not budging from its second place spot thanks to certain thing called the World Cup. Check out the full top ten below:
1(NEW) Mario Tennis Aces
2(2) FIFA 18
3(1) God of War
4(7) Mario Kart 8 Deluxe
5(3) Fallout 4
6(4) Detroit: Become Human
7(6) Grand Theft Auto V
8(10) Call of Duty: WW2
9(14) Super Mario Odyssey
10(5) PlayStation VR Worlds
Have you been playing Mario Tennis Aces over the weekend? Let us know what you made of Mario's new sporting adventure in the comments below...
[source chart-track.co.uk]