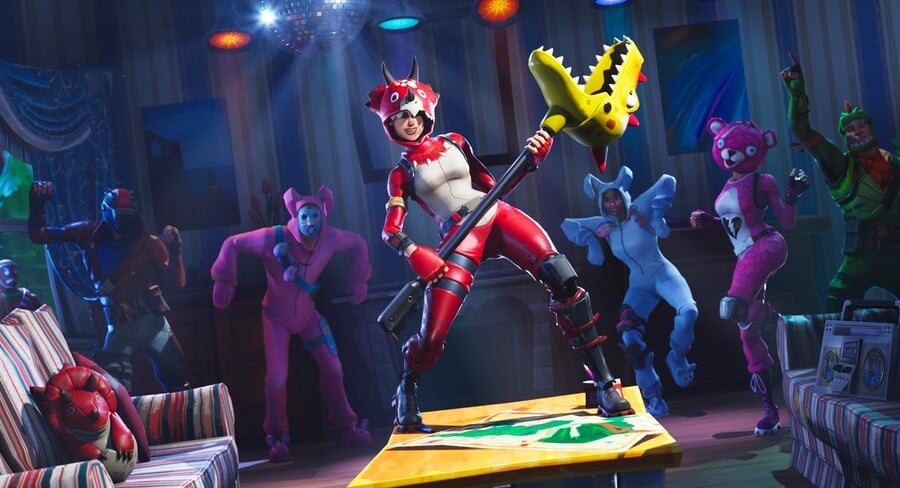 Fortnite arrived on the Nintendo Switch eShop yesterday, but some players have noticed that the game doesn't include the base-building Save the World mode that Fortnite originally shipped with on PS4, Xbox One and PC.
Prior to including the now super popular Battle Royale mode, Fortnite was centered around building bases and defending them from waves of zombie-like 'husks', and while this mode is still present on other platforms, Epic Games hasn't ported it over with BR on Switch.
Gamespot approach one representative from the developer to confirm the status of Save the World on Nintendo's console, and was told the firm has no plans to include it on the Switch version right now. It's a little frustrating to have such a core mode absent, but considering almost everyone who is playing Fortnite is playing BR, it's not the *ahem* end of the world.
Are you playing Fortnite on Switch right now? What do you make of it so far? Let us know your thoughts below...
[source vg247.com]