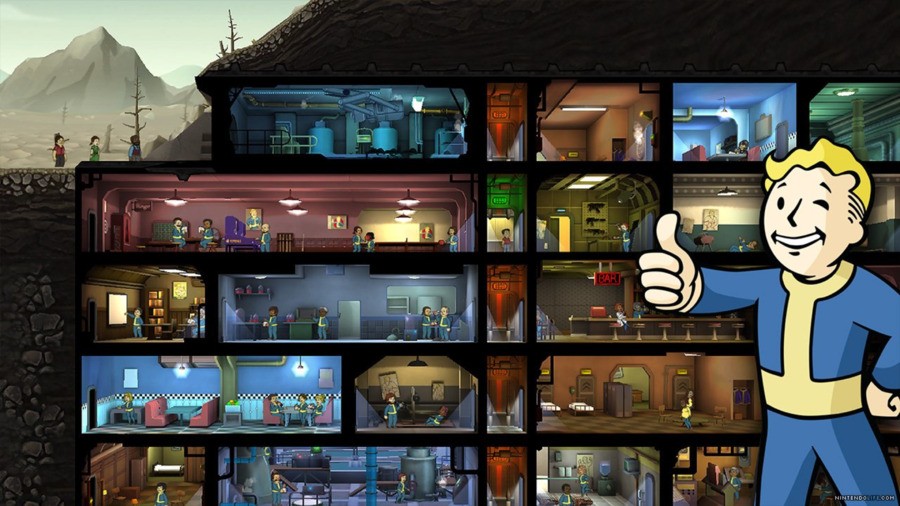 Fallout series developer and publisher Bethesda is reportedly suing Warner Bros. and Behaviour Interactive over the new Westworld mobile game, claiming it uses code originally created for Fallout Shelter.
Fallout Shelter is a free-to-play game which recently arrived on Nintendo Switch, tasking players with building and managing their own Vault as an Overseer. Players must guide and direct the citizens of their Vault, and need to keep them happy by meeting their essential life needs. The very recently released Westworld title is a park management simulator featuring a similarly cute art style, and gameplay which involves manufacturing and maintaining AI-based hosts to satisfy the desires of guests. You can see it in action in the screenshot below.
According to TMZ, Bethesda has stated that Behaviour Interactive was involved in the creation of Fallout Shelter, before going on to make the Westworld game a few years after. Court documents reportedly state that Bethesda believes Behaviour Interactive has stolen its designs, artwork, and code, going on to use them again in this latest project in conjunction with Warner.
Aside from these mostly aesthetic similarities, it turns out that there's one other pretty suspicious thing that Bethesda has noticed, potentially giving the game away even more. Apparently, the same bugs that were originally present in an early version of Fallout Shelter have also been found in Westworld. Oh dear...
Bethesda is reportedly suing to have the game shut down, hoping to get a healthy chunk of its profits in the process. It'll certainly be interesting to see how this one develops.

[source tmz.com]