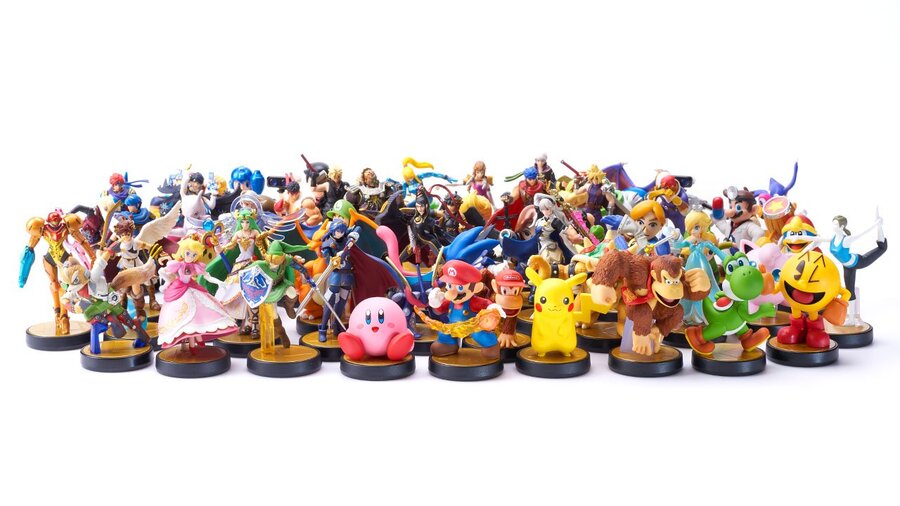 Super Smash Bros. Ultimate has just been properly unveiled for Nintendo Switch, and what an incredible showing it was. One of the stand-out pieces of information from the reveal talked about how the game will use amiibo.
In what we're sure will be great news for anyone out there who collected every last figure possible in the early amiibo days, all Super Smash Bros. series figures will be compatible with this new game. In a nice touch, all figures for any fighter in the game, regardless of which amiibo series it is from, will also work. That means that you can use any already-existing Mario amiibo should you wish, rather than the Super Smash Bros. one specifically, for example.
The figures will work in the same way as they did in Super Smash Bros. for Wii U and 3DS, adding a 'Figure Player' which can be levelled up by training. FP data from your previous game saves on Wii U and 3DS can also be transferred to the Switch game meaning you can bring over your old favourites.
Of course, the newly announced Ridley and Inkling Girl figures will also be compatible with Super Smash Bros. Ultimate when they release on 7th December.

Have you recovered from the avalanche of Super Smash Bros. news yet?
[source twitter.com]