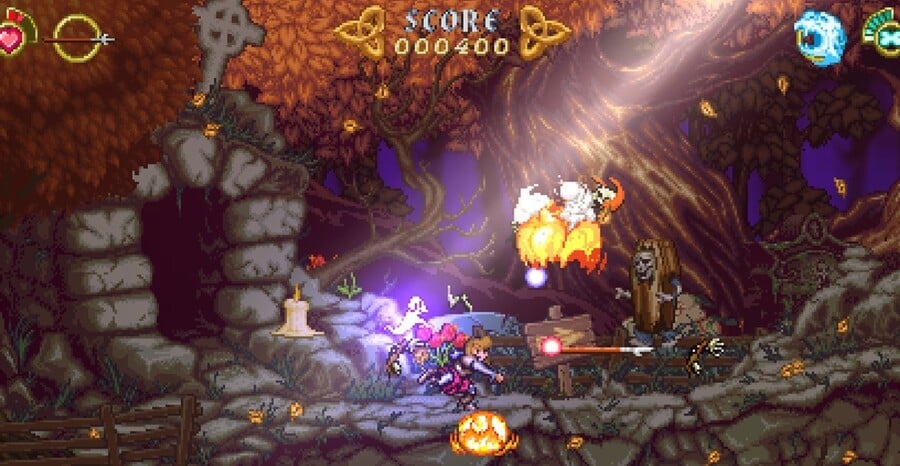 Nintendo Switch has so many exciting new indie titles headed its way in the months to come, we're practically spoiled for choice. One such awesome looking title, Battle Princess Madelyn, is shaping up nicely with its Ghouls N' Ghosts-esque gameplay and developer Casual Bit Games has unveiled an exciting glimpse at the game's opening level.
If you've not heard of it before, Battle Princess Madelyn sees you guiding the titular knight in training (and her ghostly dog, Fritzy) as she attempts to save her kingdom and her family from the clutches of an evil wizard. With tons of levels to explore both as an arcade experience and as a long-form story, its looking jam-packed with things to battle.
Here's the video for your delectation. Have you been looking forward to Battle Princess Madelyn? Share your hot take on this indie platformer below...