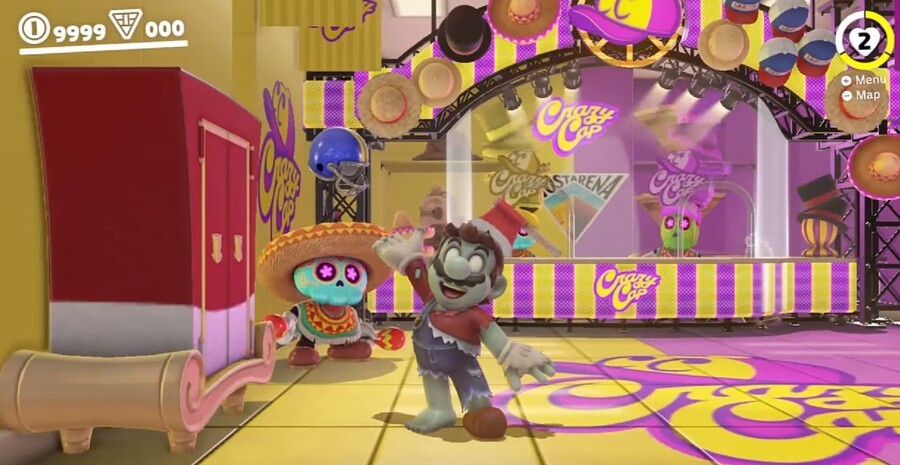 Hackers love a good data mine, with the naughty practice often revealing unreleased content or incoming feature not yet made public by a game's developer. One recent deep dive into Super Mario Odyssey's code has unearthed a set of costumes that were completed, but never officially released into the full game.
These include an awesome zombie costume, a racing costume (and helmet) and a full 8-Bit Mario costume. There's also a Conductor set and a Santa set for the holiday season. None of these costumes ever saw the light of day, and while we can understand Nintendo getting cold feet on an undead theme, the 8-Bit one would suit SMO perfectly.
Let us know what you make of these unreleased costumes below. Would you have used them if they were included in the full game? Share your take below...
[source vg247.com]