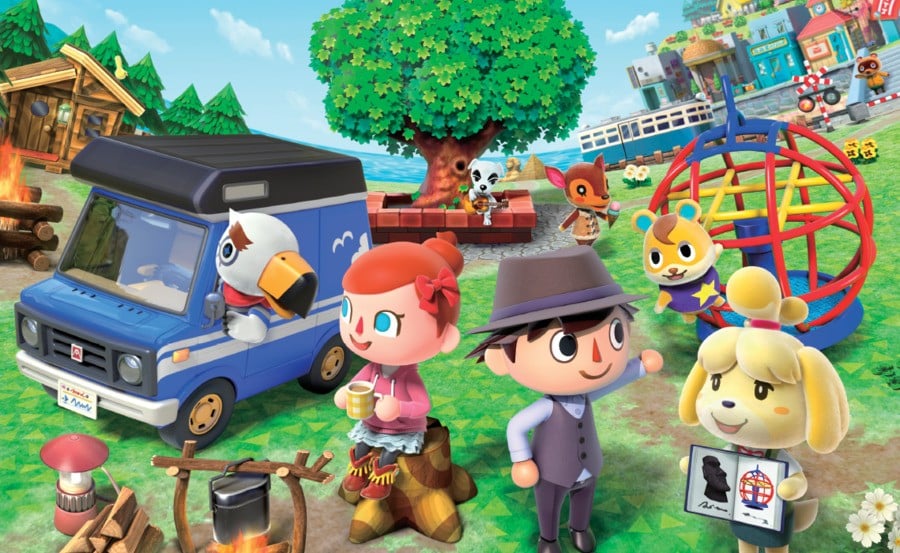 Buying copies of all your favourite first-party Nintendo games can start to get expensive; usually the company's top titles remain at full price across all stores, holding on to their value for all eternity. It is no surprise then that when games are added to the Nintendo Selects Range, offering the full game for a fraction of the price, it is very welcome news indeed.
Thankfully, three great games from Nintendo's 3DS back catalogue will be coming to the Selects range on 29th June. They will cost €19.99 / £15.99 to buy from the eShop and likely found at similar prices in your local gaming stores, too.
The line-up for 29th June includes: 
Animal Crossing: New Leaf - Welcome amiibo – Moving to a new town and making new friends is a big step… but it's even bigger when you're the mayor! Get ready to enjoy a whole new life in a town shaped entirely by you. You can use Animal Crossing amiibo cards and figures to invite animals to your village, help you out in minigames or get new items.
Donkey Kong Country Returns 3D – Go on an adventure with the swingin' king of the jungle! Donkey Kong and his simian sidekick Diddy Kong are back for more action-packed platforming antics in Donkey Kong Country Returns 3D, an enhanced version of Wii adventure Donkey Kong Country Returns, only on Nintendo 3DS family systems. 
Super Mario Maker for Nintendo 3DS – Create your own courses and play with many different ideas in Super Mario Maker for Nintendo 3DS. 100 original courses designed by Nintendo await you in Super Mario Challenge, each one containing additional challenges to defeat and medals to earn. 
Two new members of the New Nintendo 2DS XL family will also be launching on 29th June. The New Nintendo 2DS XL plays all of the Nintendo 3DS games in 2D, on a large 4.88 inch screen so it's an ideal option for younger kids.
There will be a New Nintendo 2DS XL Black + Lime Green bundle which includes Mario Kart 7 pre-installed. Alternatively you might prefer the New Nintendo 2DS XL White + Lavender bundle which includes Tomodachi Life pre-installed.
Even with the success of the Nintendo Switch, the Big N clearly still isn't finished with the 3DS. By positioning it as a cheap and cheerful solution for parents, they should be on to a winner. What do you think of these new additions to the Selects range?