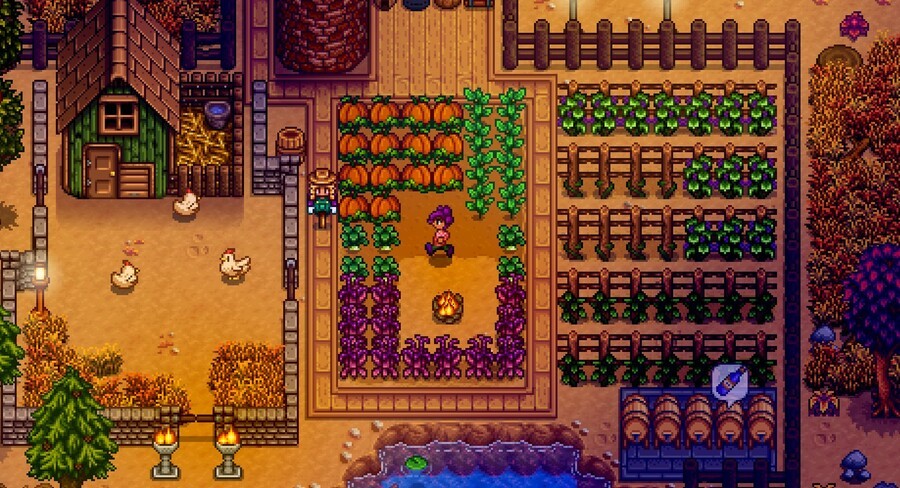 Indie developer Eric Barone, the man behind studio ConcernedApe and hit farming simulator Stardew Valley, has just offered a new update on the game's upcoming multiplayer mode. In a post on Twitter, Barone confirmed he's, "still making good progress on fixing bugs," and that, "if all goes well it should be ready in about a month."
Barone revealed the mode back in January, also confirming that the co-operative feature was now his sole focus. Fingers crossed all that hard work means you and your friends can farm together once more in (potentially) only four weeks time. We still love a bit of Stardew Valley here at Nintendo Life so we're all for teaming up with some mates to tend the soil.
Question is, what do you think of this upcoming Stardew Valley addition? Will it tempt you back, keep you playing even longer or not interest you at all? Comments at the ready!
[source twitter.com]