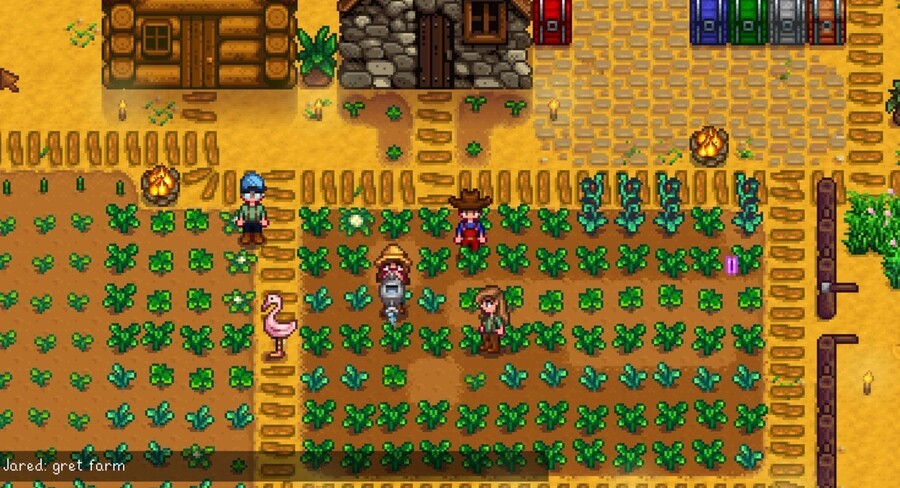 First teased back in 2016, prior to its release on other platforms, Stardew Valley was always created with both a single-player and a multiplayer mode in mind. In the meantime, the charming family/romance simulator has arrived on Switch and secured a firm place among the system's most popular titles, but now we've finally been treated to a brief peek at the expansive new mode.
Eric Barone, the multi-talented one-man band behind the indie darling, teased an update on his Twitter feed yesterday, and he sounds really excited to see it released into the wilds. It'll support up to four players locally, and looks to be as instantly enjoyable as its solo incarnation.
Better yet, Barone confirmed the multiplayer mode is now his sole focus so fingers-crossed we get to see it before the year is out. What do you make of this hotly anticipated new addition to Stardew Valley? If anything, it just makes us want to go and play it all over again...
[source twitter.com]