Splatoon 2's upcoming Octo Expansion is still somewhat shrouded in mystery; we already know that it will feature 80 brand new stages and a much darker overall tone, but we're yet to find out exactly how the narrative will play out.
Something that might help to give us a sense of what to expect, however, are these new images shared from the official Japanese Splatoon Twitter account. The creatures below are called 'deep sea dwellers', also referred to as "deep sea metro passengers" in the tweet. Their appearance is strikingly different from the Inklings and Octolings we've come to know and love, and hints at the possibility of completely different environments for players to explore.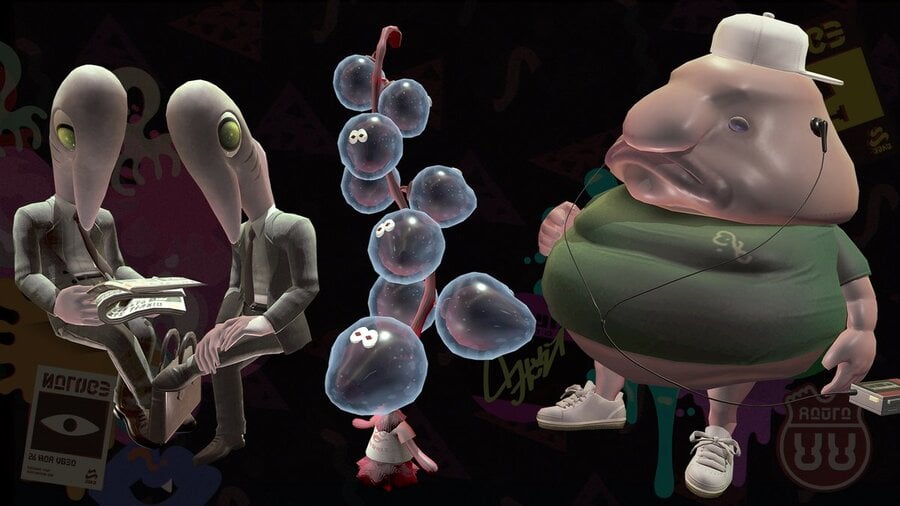 The tweet goes on to suggest that there may be a completely unique society in the deep sea, and whether these folk are friendly or dangerous is yet to be seen.
Are you looking forward to the Octo Expansion? Have you already pre-ordered it from the Nintendo eShop? Let us know what you think of the new creatures in the comments below.
[source twitter.com]