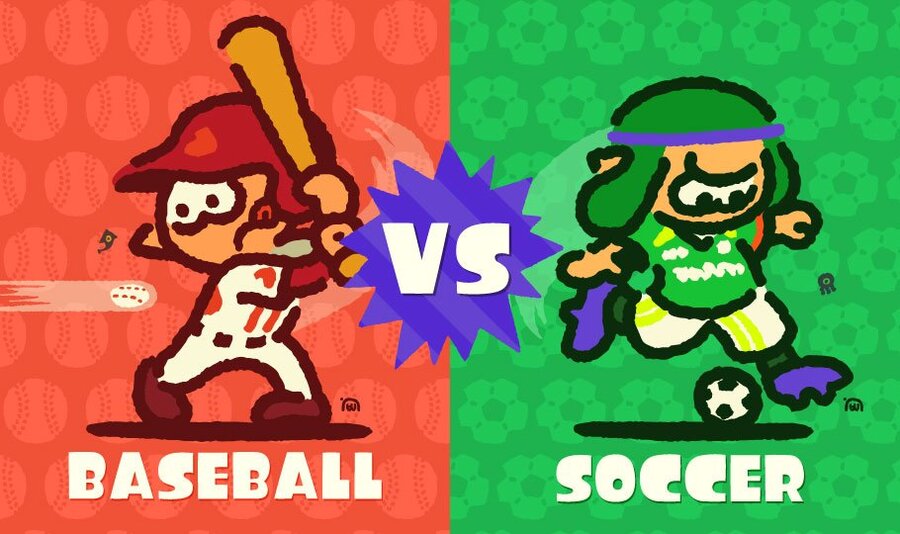 Nintendo has announced upcoming Splatfests for Splatoon 2 players in Europe and North America, with two very different conundrums in place for each region.
North American players will be fighting it out over their favourite sports, with inklings being made to choose between baseball and soccer.
In Europe, though, players will instead be picking between their favourite popcorn style. Do you like your popcorn salty, or - as Marina puts it - do you prefer a "sweet cinema classic"?
The North American Splatfest will kick off at 9pm PT on Friday 6th April, with the European event to follow shortly after at 3pm BST on Saturday 7th April, lasting for exactly one day.
Which event will you be taking part in? And, more importantly, which side will you be fighting for? Make sure to let us know in the comments below.
[source twitter.com]