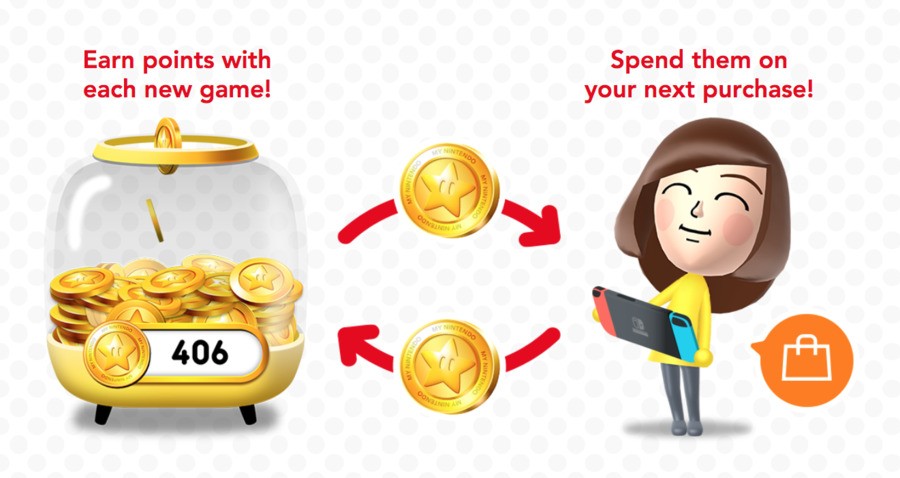 It may well have been a whole year in the making, but you can now spend your hard-earned My Nintendo Gold Points to buy Nintendo Switch games.
Yes, by purchasing your favourite Nintendo titles, you will now be saving up points towards future games. Interestingly, Nintendo seems very keen for players to be buying their games through the eShop rather than physically, as the rewards are much higher for digital purchases.
To explain, one point will equal one penny (or cent) in real money, and the amount of points you receive when buying a new game will depend on where you bought it. If you purchase a game from the Nintendo eShop, you'll receive 5% of the game's cost back in points; if you grab yourself a physical copy of a game, however, you'll only receive 1%.
That essentially means that if you were to spend £40 / $40 on the eShop, you'd get 200 points back, meaning £2 / $2 off your next purchase. If you spent £40 / $40 on a physical game, you'd only get 40 points back, or £0.40 / $0.40 off.
Of course, Gold Points expire exactly one year after they've been earned, meaning it is quite unlikely that you'll be able to save up a decent amount before they disappear from your account. Nevertheless, it is great to see that the system has finally been put in place and any money off is certainly better than none!
What will you be saving up for?
[source my.nintendo.com]