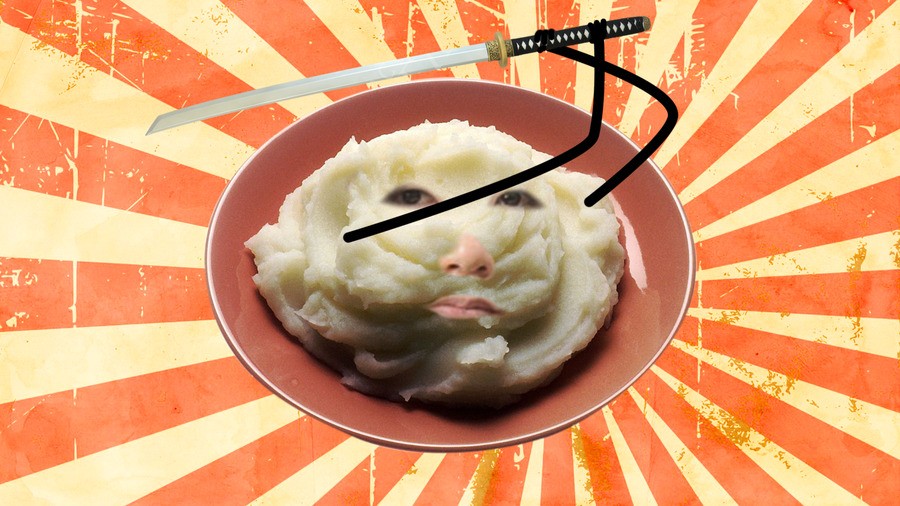 Some days are average, some days are downright dull, and other days present you with the most utterly wonderful things that you could never have even dreamt of. Today is one of those fine days, ladies and gents, and we couldn't be more delighted.
Yes, today brings the news that Siri - the 'intelligent personal assistant' that can provide you with instant answers to your burning questions on Apple devices - believes that Super Smash Bros. and Kirby creator Masahiro Sakurai is actually called 'Mashed Potato Samurai'.
As you can see from @hashtagsashtag's tweet above, asking Siri for the creator of Kirby provides you with the chance to screenshot its response for hours and hours of retrospective giggles. To ensure that this does indeed work as shown, and definitely not just for a laugh, we tried it for ourselves and can confirm that it works perfectly. Oh, and apparently he's 2017 years old.
This isn't the only weird Sakurai-related search, either; simply typing his name into Google reveals a slightly surprising lead image:
If you're reading Sakurai-san, we wouldn't mind seeing a Mashed Potato Samurai in Super Smash Bros. for Switch. Maybe we should start an online petition?
[source twitter.com]