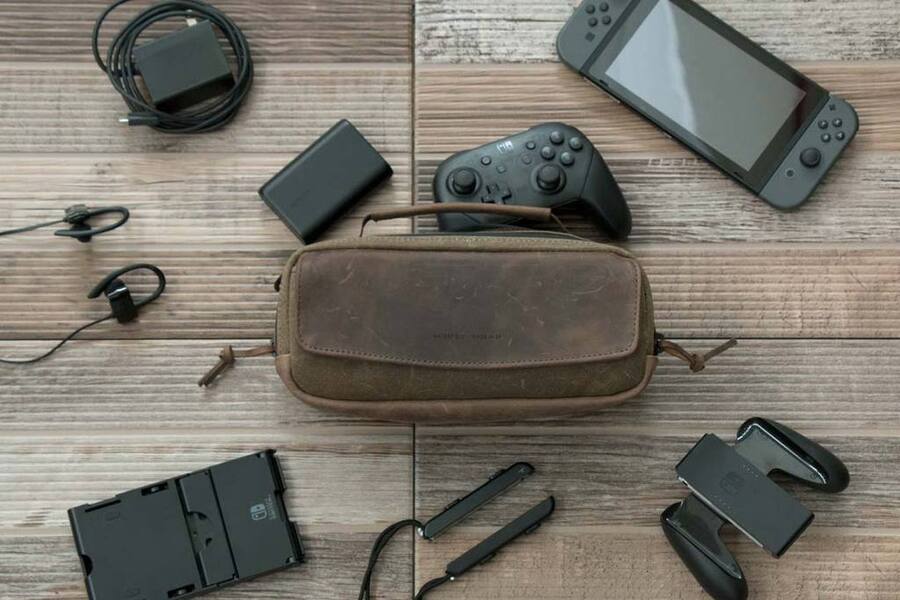 Taking your Nintendo Switch out and about can be a dangerous business if you haven't got it safely tucked away inside a case of some sort and, luckily for us, we've seen numerous offerings from various companies to suit our portable gaming needs. While budget-priced cases are also available, San Fransisco-based WaterField is a specialist in the premium side of the carry case world, and a brand new product for the Switch has recently been revealed.
Responding to customer requests, WaterField's new product - called the SwitchPack - has been designed in such a way so that players need not worry about losing power while on their travels; you'll find enough space inside the case to hold a power charger and a thin battery pack, as well as space for extra controllers and cables to ensure you have enough juice for your trip. 
The SwitchPack's dual waterproof zippers provide quick access to interior pockets that are soft and adjustable, allowing gamers the flexibility to pack for various play set-ups. These padded pockets hold the Nintendo Switch console with Joy-Cons attached, a Pro Controller or Joy-Con Grip, Joy-Con Straps and a power adapter. The main compartment accommodates extra Joy-Cons or a game card holder and a thin battery. The Switch console pocket is fronted by an extra-slim, Ultrasuede®-lined pocket that can store a few extra games, and actually helps clean the Switch screen.
Available in black ballistic nylon or rugged tan waxed canvas, each with premium leather details, the SwitchPack is undoubtedly an attractive option for your Switch-carrying needs. Of course, quality does come at a price, as the SwitchPack will set you back a handsome $129USD. For comparison's sake, this sits towards the higher end of the company's product range with other options - such as the Arcade Gaming Case - costing a little less.
It's definitely a hefty amount of money to be handing over just to carry your Switch around, but does the quality of the product tempt you? Let us know in the comments.