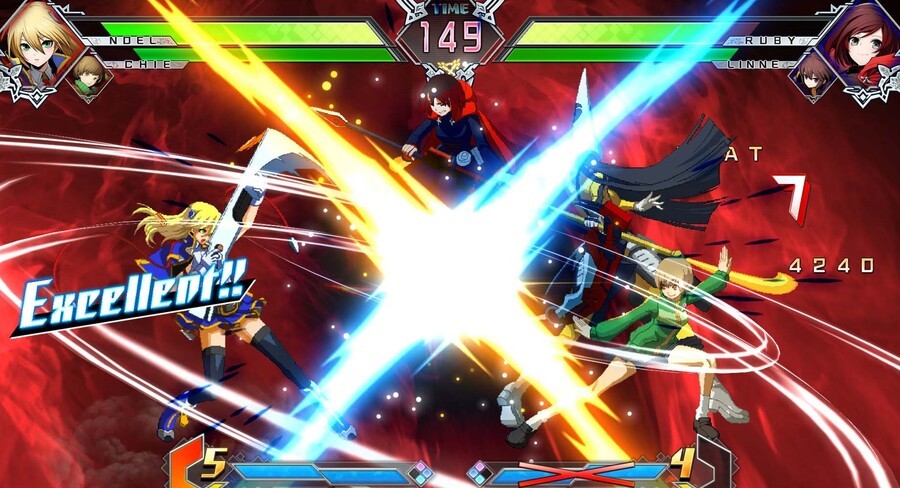 When BlazBlue: Cross Tag Battle was announced for Nintendo Switch, fans around the world began chomping at the bit to get their hands on the latest addition to the 2D fighter's storied series. Well, for a while it looked like only Japan and North America were being invited to the party, but EU fans can now rest easy/resume their chomping as publisher PQube has confirmed its publishing the title in the UK and Europe.
The title, due for release in the summer, serves as something of a departure for the series, adopting a 2v2 setup with characters from Persona 4 Arena, Under Night In-Birth and RWBY all making an appearance. It'll still be the usual explosive, ultra-colourful art style you've seen the series use before, but now with an input system that's been streamlined to attract novice players.
Will you be picking up this BlazBlue entry come the summer? Is dumbing down its complexity a good idea or sheer fighting game heresy? Have your say below...