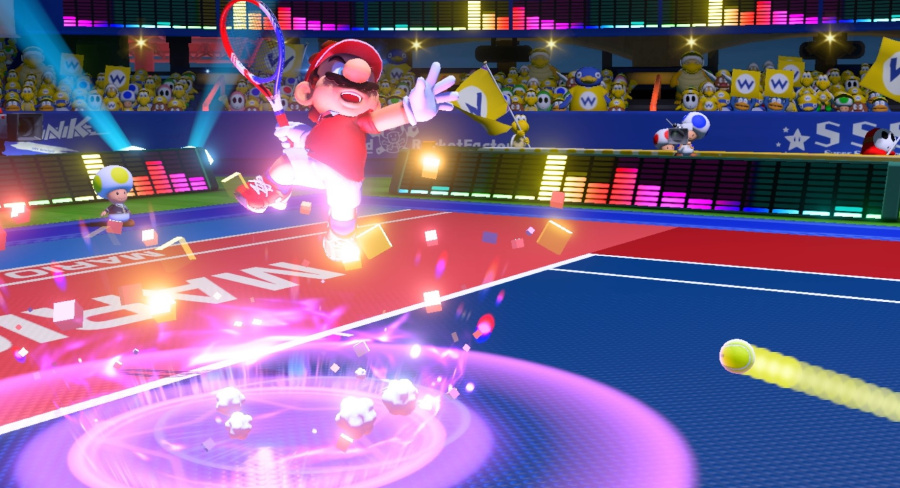 The March Nintendo Direct has been and gone, and it's left us with some huge new announcements, including a ton of new details for Mario Tennis Aces and a confirmation it's coming this summer on 22nd June. So what's new in the world of Nintendo-related court-side action?
There are 15 playable characters to choose from, each with their own unique abilities (including, we might add, actual Chain Chomp), and the option for four-player local multiplayer and online support. You'll also be able to use the Joy-Con's motion controls for some Wii Tennis-style slices and lobs.
Rackets can break (Breath Of The Wild-style) if you're not careful, but there are lots of special abilities to keep you in the arcade action. You can hit amazing Trick Shots when you're on offence, or hit Zone Speed to slow things down so you can hit a shot that should be out of reach. There's even a Special Shot for hitting over-the-top aces or smashing your opponent's racket to bits.
If you're a purist, there's also a mode that strips out all these crazy moves, so you can enjoy a 'sim' experience if that's your thing. Add in participation bonuses for online play and you've got one impressive little tennis-themed package. Oh, and there's a pre-launch online tournament due before the summer, so watch out for that.
So what do you make of the latest details for Mario Tennis Aces? Let us know in the comments below. New balls, please...