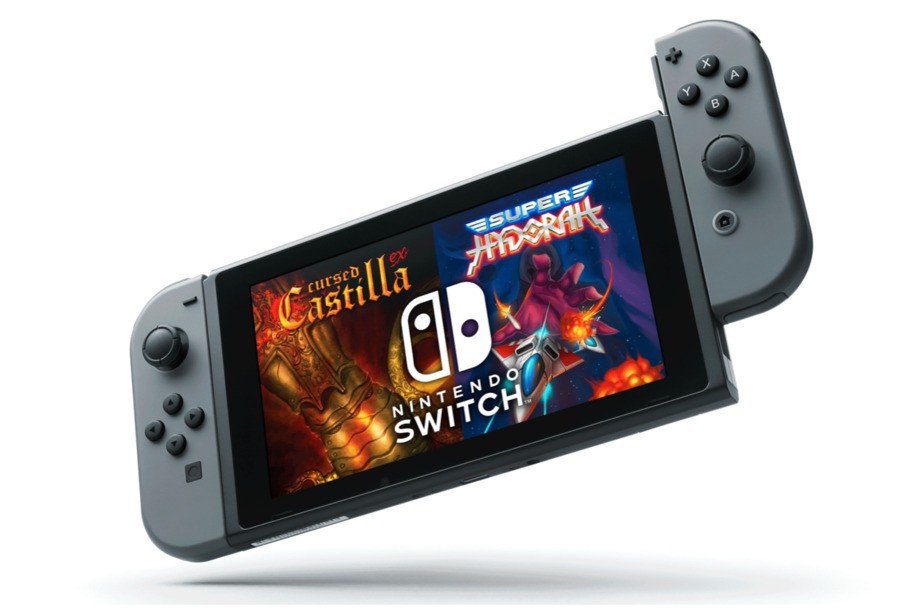 Last week we received the news that GameMaker Studio 2 - a 2D game development engine - will soon allow the option to export creations directly to Nintendo Switch. Thanks to this, Abylight Studios has announced that indie developer Locomalito - which uses GameMaker 2 - will be bringing both Super Hydorah and Cursed Castilla EX to Switch soon.
Super Hydorah is a nonlinear, horizontal shoot 'em up where an evil force has launched an invasion over the Omios star. Only you, the most skilled and deadly pilot in the galaxy, can face the dreadful menace of the Meroptians.
Super Hydorah Features:

- Easy to learn, damn hard to master!
- 21 levels divided into 35 sublevels, 35 bosses and more than 100 enemies
- 3 game modes: single player, co-op multiplayer and the minigame robot chase
- Non-linear level layout with route selection
- Analog and super precise control of your ship
- Dangers of different nature in each level (not just bullets)
- Weapon selection and power-ups in every mission
- Original soundtrack with 60+ tracks
- Secrets, multiple endings, achievements and rank system
- CRT Monitor effect
In Cursed Castilla EX, the tears of a young witch have been turned into a key that opens up a gateway for the evil in this world. You must banish the zombies and demons that entered the Kingdom of Castile using a variety of weapons in a pure classic arcade action style.
Cursed Castilla EX Features:

Explore Tolomera del Rey in depth through to 8 game stages
Fight against 48+ types of enemies and 19 final bosses
Banish the evil invading the Kingdom with 4 different endings
Become a seasoned monster hunter with the illustrated bestiary with unlockable information about the legends
featured in the game
Brag about your combat skills with 15 unlockable achievements
Yell your battle cry with songs for the original soundtrack and the remastered audio
Revive the glory of the arcade times with 10 different screen view modes
No release dates or further information for the titles have been revealed as of yet, but Abylight Studios has confirmed that the games will be released "as soon as feasible".
Are you excited to see these titles hit the Switch? Let us know in the comments below.