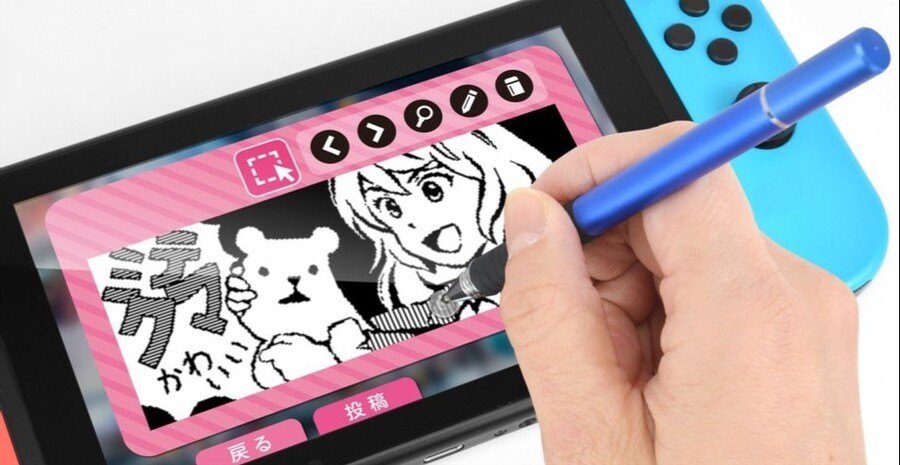 Are you a budding illustrator with a Nintendo Switch in your possession? Do you wish you could put together one of those amazing banners in Splatoon 2? Well, this new stylus pen from hardware maker GameTech is going to make all your artistic dreams come true.
It's out now in Amazon Japan (with a rest-of-the-world release set for 20 April) and comes with a rubberised disc for the tip of the pen and a comfortable rubber grip so you can sketch up an incredible digital rendition without leaving your hand gnarled with cramp. You can order yours today for only ¥ 1,256 via Amazon Japan.
What do you make of this funky little accessory? It would certainly be of interest to budding illustrators with a penchant for modern Ninty hardware. Share your take below...
[source nintendosoup.com, via amazon.co.jp]