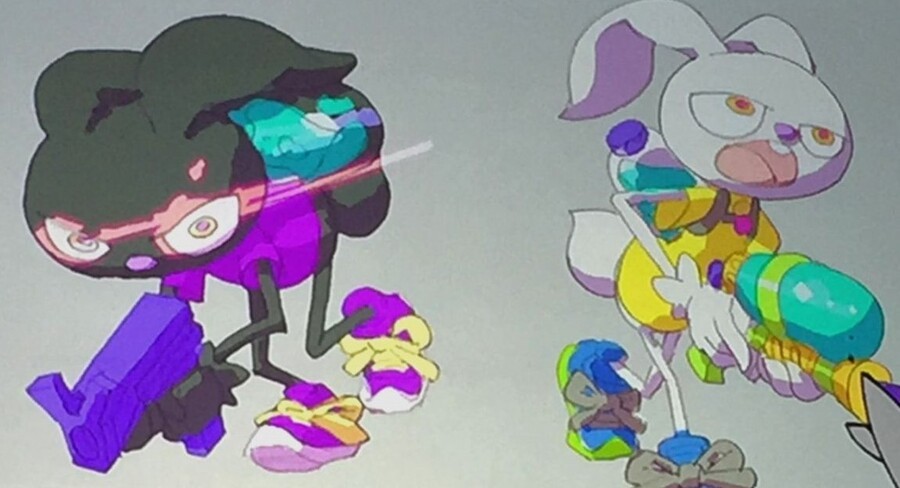 From Ubisoft's madcap mascots in Mario + Rabbids: Kingdom Battle to the Broodals of Super Mario Odyssey, rabbits have had plenty of appearances on Nintendo hardware, but did you know the Inklings of the original Splatoon started out as fur-covered cottontails and cuboid creatures? In a recent presentation at GDC 2018 in San Francisco, producer Hisashi Nogami revealed the designs from some early prototypes, which included the use of white and black ink instead of the big colours we're used to today.
Rabbits were chosen because they could be distinguished by white and black colour, and because their territorial nature made them ideal avatars for a competitive shooter. However, others working in Nintendo failed to see the connection between rabbits and ink and the project soon reverted to one of its original ideas - squids. This concept suited the use of ink perfectly, and the team was sold when they settled on the ink swimming mechanic. The rest, they say, is history...
Splatoon 2's look, feel and design have become a huge part of its appeal, so it's interesting to see how that evolved during development. Let us know what you make of it below...
[source gonintendo.com]