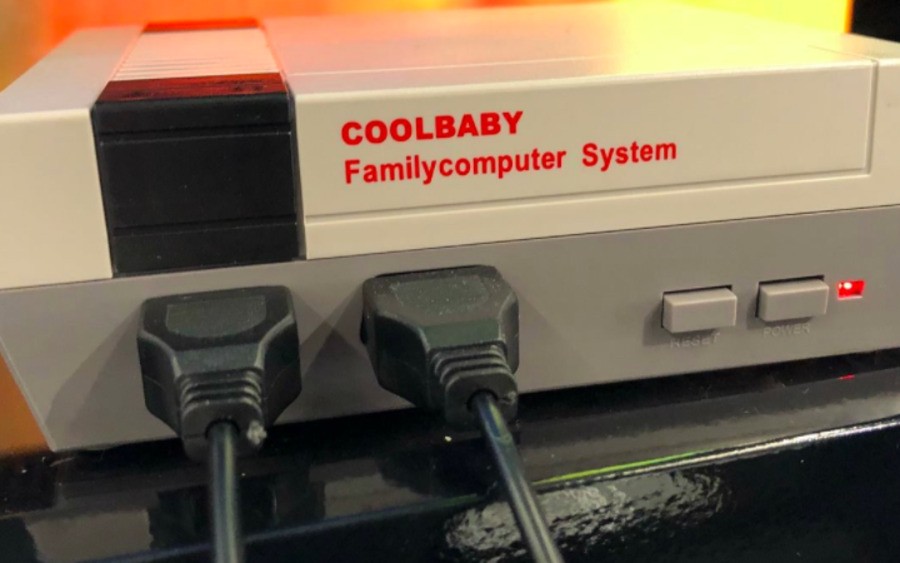 Retailer Bloomingdale's is currently collaborating with Nintendo on a range of clothing and accessories under the "Let's Play' campaign, which includes everything from T Shirts to sunglasses and cups.
It's a pretty cool partnership for both companies, but it would seem that the in-store promotional budget doesn't stretch to securing NES Classic Editions for all stores.
Video game journalist Chris Kohler tweeted the following images, sent to him by a friend, which show a Bloomingdale's store using a CoolBaby HDMI HD console in place of the real deal:
https://twitter.com/kobunheat/status/975536760376647680
If you've not heard of the wonder that is the CoolBaby HDMI HD yet, allow us to educate you. It's a Chinese-made clone of the NES Classic that comes with over 500 games - most of which are hacks or unlicensed titles. 
We guess it's not a bad substitute if you can't find a NES Classic anywhere, but we can't imagine Nintendo will be particularly impressed by seeing a knock-off clone taking pride of place in the store display.
If you've got a Bloomingdale's near you, what hardware is it rocking?
[source twitter.com]