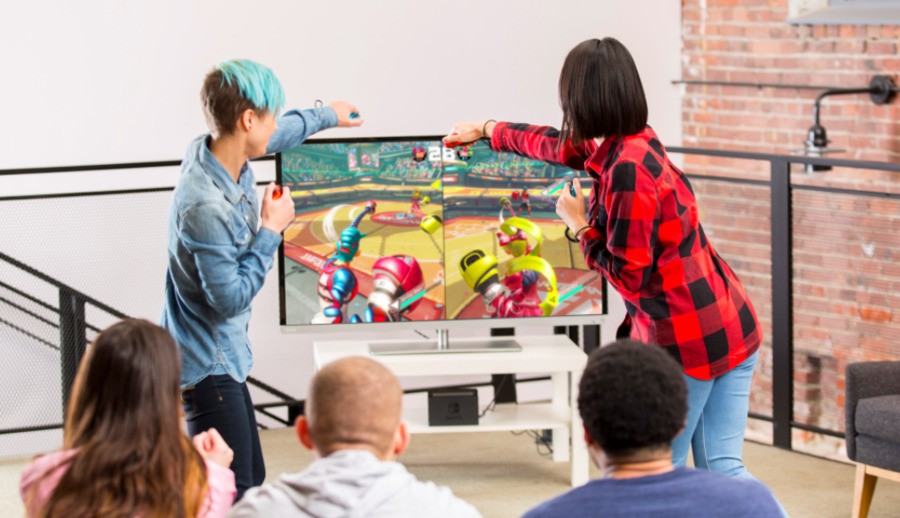 Nintendo has a long history of revising its hardware; there were multiple editions of the Game Boy, DS and 3DS, and taking this into account, it's understandable that some are expecting the Japanese company to announce a "new" Switch model in the next 12 months (the DS Lite, lest we forget, came just over a year after the original model).
However, The Wall Street Journal has spoken to sources which claim that Nintendo has no plans to produce new hardware variants of the system at this time. The sources state that a "Switch 2.0" isn't on Nintendo's radar, and that it will maintain the current model for some time yet. That's understandable, as the hybrid console is expected to hit 17 million sales worldwide by March this year - a remarkable achievement. Nintendo will instead focus on improving manufacturing and shipping for the current model.
According to the sources, Nintendo will drive Switch sales with accessories rather than hardware revisions:
The people familiar said expanded Switch features in the coming year could also include additional network-related features and peripherals to be attached to its USB Type-C port. At an investor briefing in February, Mr. Kimishima, the Nintendo CEO, said he wanted to make the Switch's product cycle longer than the five-to-six-year span that's become customary in the videogame console industry. One person familiar with development plans said waiting longer to introduce variations in the hardware would serve that purpose.
What do you make of this news? Do you think Nintendo will keep the current hardware configuration for some time yet, or were you anticipating a similar approach to Apple's iPad, with new variants being released every few years? Perhaps there are elements of the Switch which you'd like to see Nintendo revise in future editions? Let us know by posting a comment.
[source gadgets.ndtv.com, via wsj.com]