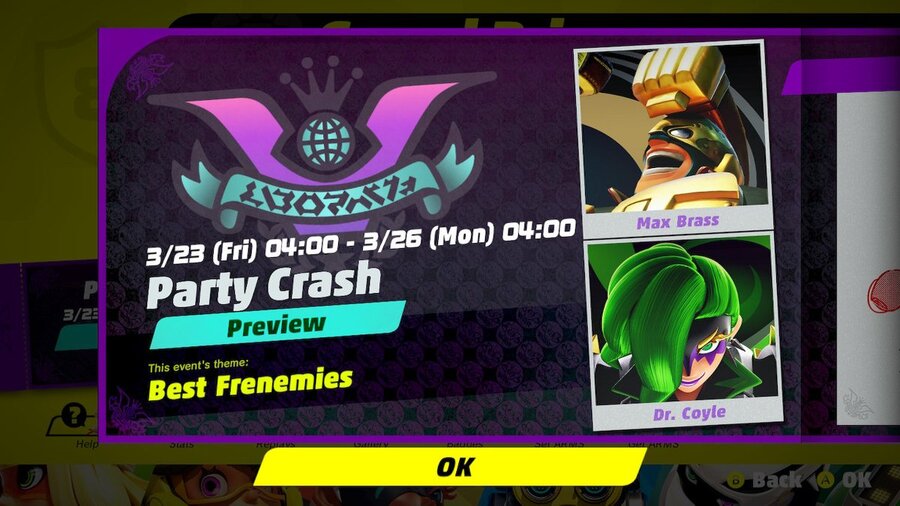 ARMS players around the world will be noticing news of the game's next Party Crash event, as an in-game announcement has revealed that Max Brass will be taking on Dr. Coyle next weekend.
As ever, this Party Crash event will give players the chance to earn brand new badges and lots of lovely in-game cash, while taking on the best of the best with the featured fighters. The usual mix of game modes and whacky bonus rounds are expected to appear as always, and we have no doubt that it will be an intense affair.
This timed event will begin on Friday 23rd March, finishing exactly three days later on Monday 26th. That means you have a week from now to get some practice in with your chosen fighter and master their every move.
So, which team will you be on? Let us know in the comments below.