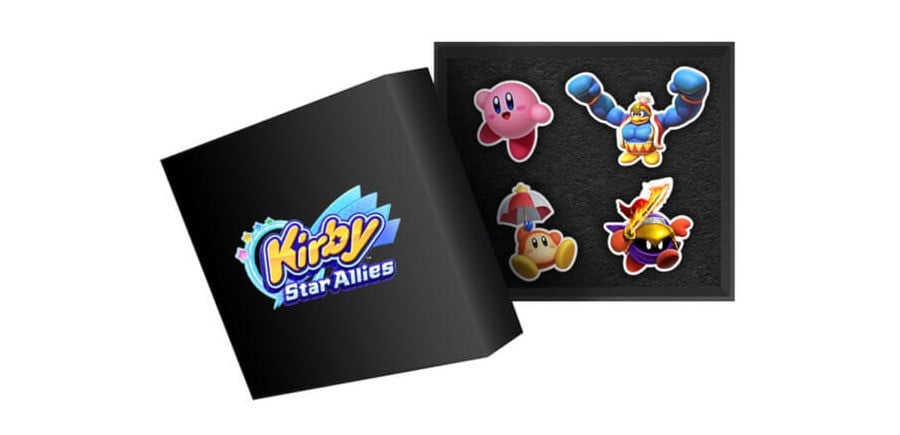 Kirby Star Allies lands on Nintendo Switch this Friday and our review will be with you later today. 
If you haven't pre-ordered this yet and live in the UK, you might be interested in this bundle from the Nintendo Official UK Store which includes the game in addition to a rather tempting Kirby pin bad set.
In addition to this, the Nintendo Official UK Store has a range of tempting Easter specials and savings which you can find here. 
Let us know if you'll be picking up the Kirby pin badge set or grabbing a bargain on something else this Easter with a comment below.