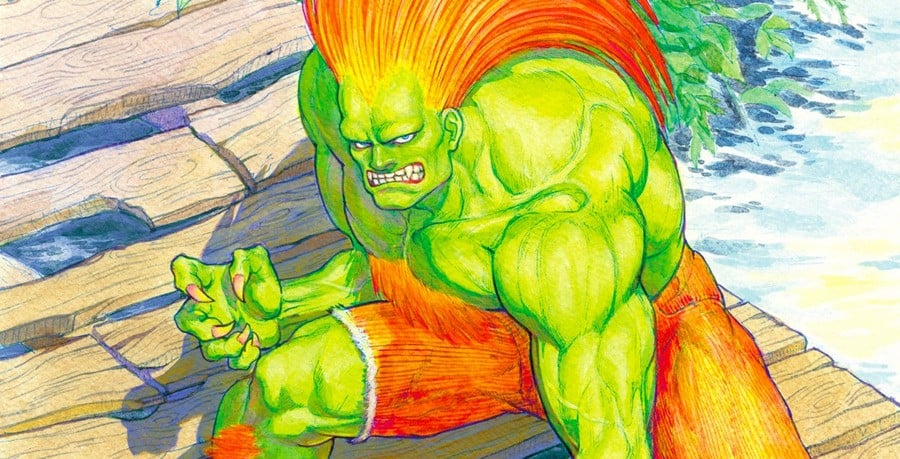 Even if the name Akira "Akiman" Yasuda means nothing to you, there's a chance you've been touched by his talent. Yasuda was the driving force behind many of Capcom's '80s and '90s smash-hits and has recently taken part in a superb interview with toco toco TV.
Yasuda explains that he began his career at Capcom as an illustrator, creating artwork for many of the firm's popular arcade titles, such as Side Arms, Black Tiger and 1942. However, he quickly realised that game planners and designers were the true stars, and asked his superior, Yoshiki Okamoto, to give him a chance in that role. He would work with Akira Nishitani on Forgotten Worlds before the pair moved onto Final Fight, which proved to be one of Capcom's most successful arcade releases. Next, Yasuda and Nishitani would co-design Street Fighter II, a global smash which elevated Capcom to the position of superstardom.
Yasuda explains that after the success of Street Fighter II, Capcom fractured the team so that each member could spread its expertise to other teams within the company, and that he was essentially asked to "retire" from planning and design and instead oversee all design work within the company. During the next decade Yasuda was given the freedom to explore other avenues, which included design work on the anime series Turn A Gundam. However, it would be a trip to the United States to work on Red Dead Revolver which would trigger perhaps the most violent change in his career; he felt lonely in the US and when developer Angel Studios was purchased by Rockstar, Yasuda was forced to return home. He decided to leave Capcom and go full-time freelance, and felt he "hated" video games.
During his freelance career he has produced art for games, anime and other mediums, but it was only when he spotted Overwatch that his stance on gaming - an artform he had done so much to popularise - began to change. He found the game's mix of FPS action, engaging character design and tight level structure to be instantly appealing, and even describes it as a successor to Street Fighter.
Still freelance, Yasuda explains that since leaving Capcom and moving to Tokyo he has come to terms with the issue of loneliness, something he felt acutely when working in North America. He admits that he likes to stay indoors but whenever he feels disconnected, he steps out into the busy streets of Japan's capital - often frequenting a juice bar which has been trading for 30 years - and instantly feels comforted.
If you're a fan of Capcom's work during the '80s and '90s then this video really is essential viewing; Yasuda's impact on this industry cannot be understated.
[source youtube.com]