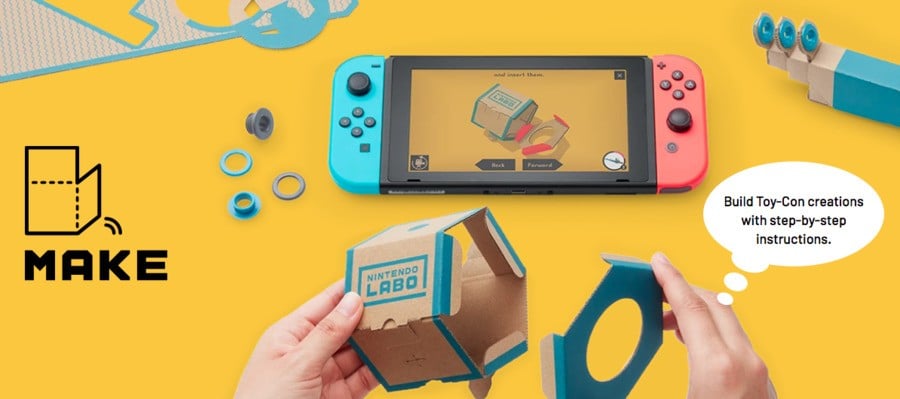 Nintendo Labo is a mere two months away, and with a handful of hands-on events taking place across the UK this week, Nintendo has released a slew of new videos that go into a little more depth on what the new cardboard-based experience will offer.
The Overview trailer breaks down the three core pillars of Labo - Make, Play and Discover - and explains what you'll get in each of the Toy-Con boxes, how to use the Labo software and just some of the awesome Toy-Cons you can make as standard.
You can also check out the Variety Kit video, which breaks all the different Toy-Con you get in that bundle, how each one works and a snippet on how to put them together. There's also a nice and comprehensive trailer covering the awesome Robot Kit, which is by far one of the most complicated builds, but easily the most exciting to play.
Let us know what you make of this trio of new videos and whether they're enough to sell you on Nintendo Labo's unique USP...