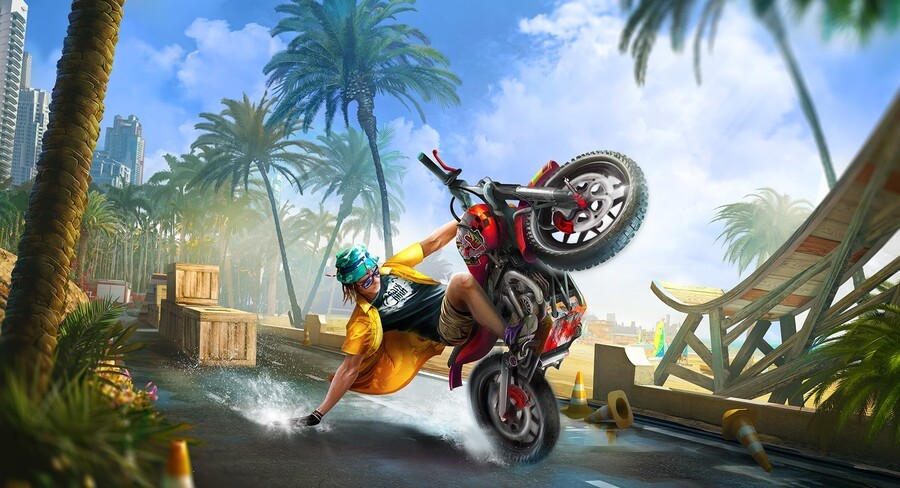 Nintendo Switch might not have the addictive self-torture of Trials Fusion on its platform, but it is getting the next best thing - enter Urban Trial Playground, a Switch-exclusive, physics-based stunk bike racer with an added surfer/beach-setting twist.
It's being developed by Teyon and published by Tate Multimedia, which previously brought Urban Trial Freestyle and Urban Trial Freestyle 2 to 3DS, so the studio knows its stuff when it comes to two-wheeled trickery. You can even play solo or tackle it in co-op with two-player splitscreen. There are also five bikes you can customise up the wazoo, and enough modes (including Time Trial and Ghost) to keep you flipping combos together to your heart's content.
Check out the launch trailer below. Urban Trial Playground launches exclusively on Nintendo Switch on 5th April, 2018. Let us know what you make of it below...