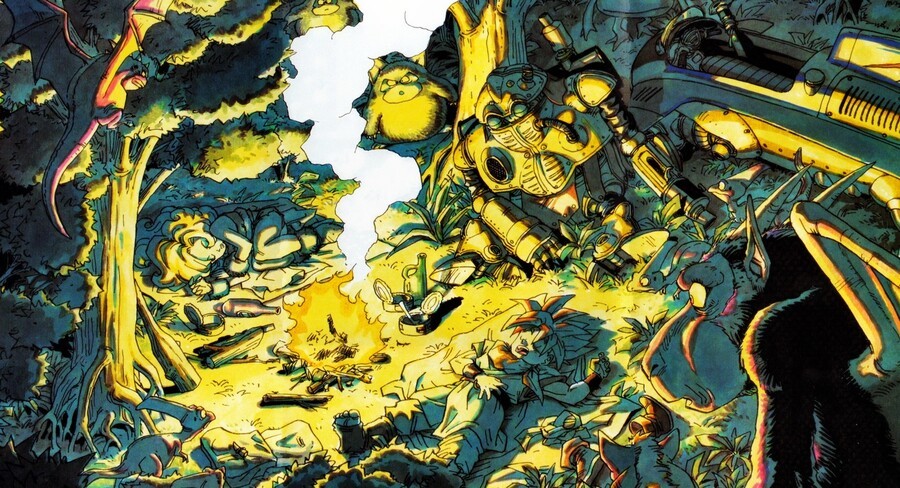 Let's not beat around the bush, Chrono Trigger is one of the greatest RPGs of all time, so it's understandably one of those games treated with an almost palpable sense of reverence. So when Square Enix, seemingly out of nowhere, released a port on PC, fans old and new rejoiced. Until, that is, they realised it was a port of the iOS and Android versions. Uh oh...
The SNES classic has been subject to plenty of ports over the years - including the original PlayStation and Nintendo DS incarnations - but the mobile version is easily the least popular. It's not broken by any stretch of the imagination, but some bizarre changes to the game's fonts and some ugly sprite filtering made it less than favourable among fans. And the PC version includes all those graphical niggles, only now it's jumped from your smartphone to your Steam account.
The Nintendo DS version - which hit the handheld device in 2008 - is far more faithful to the SNES original, and manages to do so without somehow looking inferior to a game that came out generations prior. This is the one we'd opt to play over that borked PC version. If you want to learn more, developer Fred Wood has offered some really insightful comparisons between the PC port and the original - check out his Twitter feed for more.
But what do YOU think about this whole fiasco? Which version of the game would you rather play? Does it even really matter? Let us know your thoughts below...
[source twitter.com]