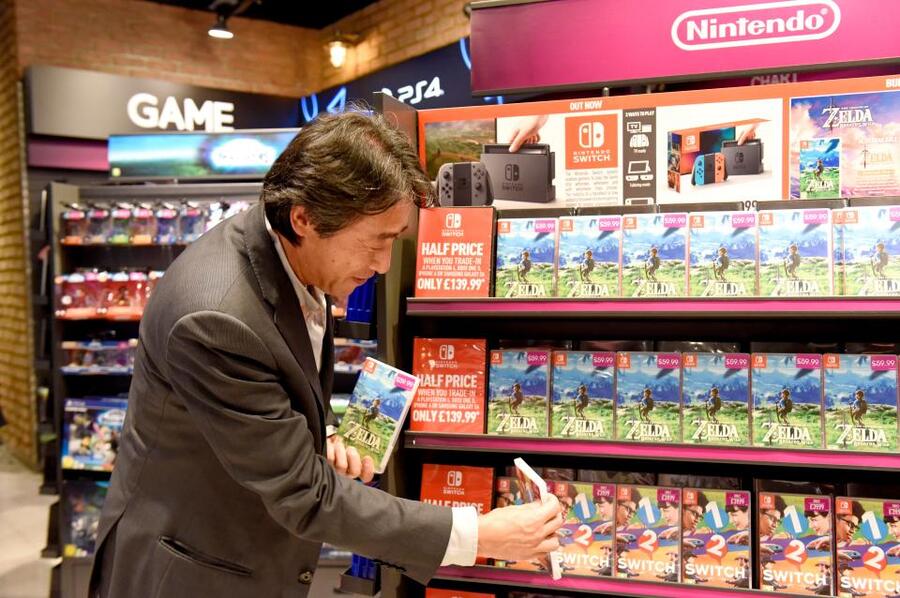 According to a report from GamesIndustry.biz, Nintendo has now sold over 700,000 Switch consoles in the UK since its launch last March. Following the recent trends happening in other countries, this means that the overall lifetime sales of the Wii U have now been overtaken by the new system in the UK, too.
This news also spreads a little further as the same report mentions the success of titles such as Mario Kart 8 Deluxe, Super Mario Odyssey, and The Legend of Zelda: Breath of the Wild which have sold more than one million copies between them. UK video game retailer GAME also reported improved results thanks to the console towards the end of last year following almost constant financial struggles in recent times.
It is interesting to note, though, that the UK is still proving to be a tricky market for Nintendo on the whole. Despite the console seeming completely unstoppable across the board, sales in the UK haven't managed to even get close to the success of the Wii before it, or the more recent PS4, and other European countries such as France have sold many more units.
Of course, there are many potential factors in play here as to why this might be the case; the Xbox is a far less competitive console in territories such as France and Germany meaning Nintendo will be gifted much more shelf space, and Nintendo doesn't have the same, strong marketing presence in the UK like its rivals.
Either way, this is still a great success for the company and a huge step in the right direction. Hopefully we'll see the Switch continue to shine over the coming years.
[source gamesindustry.biz]