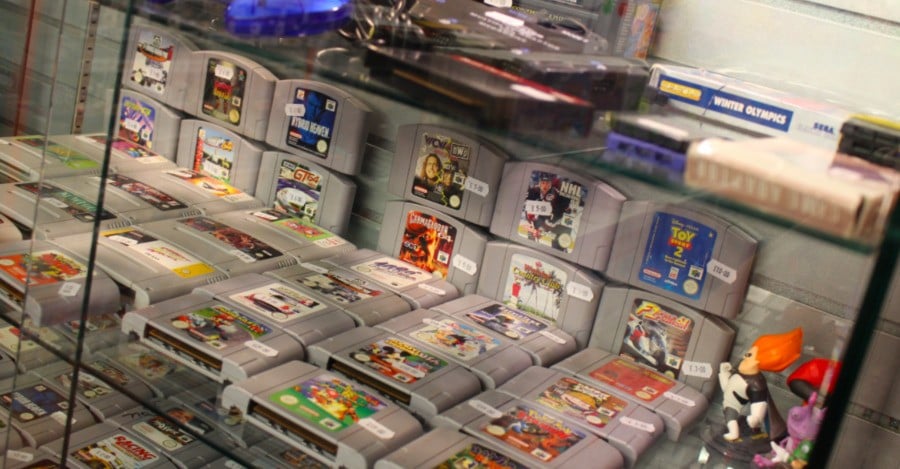 The way we buy games is changing, with digital sales slowly but surely taking over from physical. That means the landscape of games retail is gradually shifting, and all stores - from the big to the small - are feeling the pinch.
With that in mind, we're sad to report that UK store Extreme Gamez - which is our local indie and also Rare's - is closing its doors after 24 years in the business.
We visited the store recently to talk about its future following a difficult Christmas period, and were told that there was a strong possibility of closure at some point in 2018. It would seem that point has come sooner rather than later.
Extreme Gamez was born in 2000, but the store's history goes back to the middle of the '90s. Rare - which began its life just a stone's throw away from the store in Ashby-de-la-Zouch but is now situated down the road in nearby Twycross - has a long-standing connection with the shop; during the Nintendo years staff would pop in to purchase copies of Rare games to put inside the company vault. Even now the connection remains; signed Yooka-Laylee cases can be seen inside one of the store's glass cabinets, and Playtonic staff are regular visitors. 
The final day of trading will be May 19th. We've been told by the owners that there's a chance the retro side of the business will continue online in some form, but that "a brick and mortar store just isn't viable in this day and age". 
Speaking from a personal viewpoint, we're incredibly sad that this store is going under; set in an historical market town in the rolling English countryside, it's a million miles away from your typical busy city setting and presents a truly unique shopping experience - but perhaps that's part of the problem. Without a high footfall smaller stores like these are always going to struggle, especially with the market heading to digital.
If you're in the midlands we urge you to pop in and pay a visit before this incredible store closes for good.