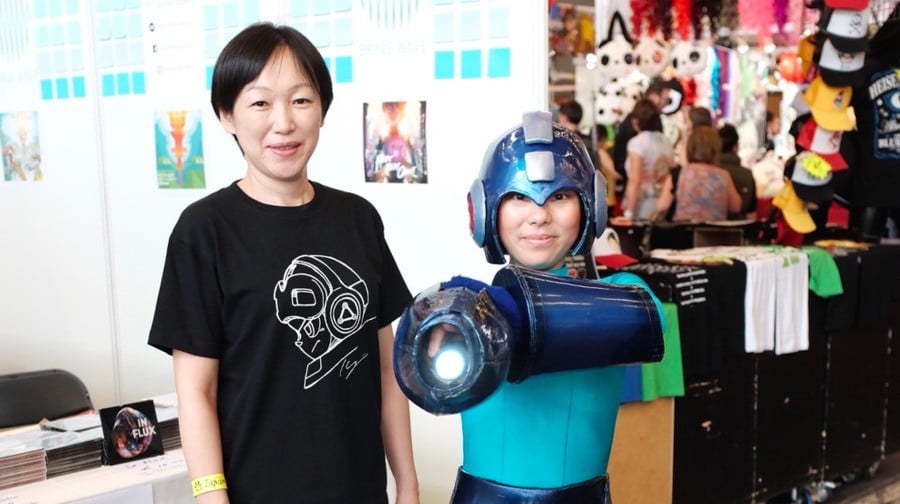 With the great news about Mega Man Legacy Collection 1 and 2 coming to Switch being announced recently, we've got another slice of Blue Bomber-related news - this time going all the way back to the first NES game.
In the world of games, a lot of minuscule things get dug up, discovered and passed around. Rumours, urban legends and gossip go hand in hand with games. Does a game have a secret code? Was a game radically changed before release for various reasons? Did a game have a secret, uncredited programmer? They are often fun to discover and talk about; sometimes they are easily proved or debunked. Others just kind of hang around without ever being fully solved. 
One such example that has been around for a long time is the alleged similarities in the stage theme from Elec Man from Mega Man and the song "Faithfully" by the rock band Journey. Both songs start off with four distinctive notes that are very memorable, and while the songs don't sound the same all the way through to the end, there have been many discussions about the similarities over the years. 
Elec Man is not the only song which has been compared to Faithfully. An obscure R.E.M. song called "All The Right Friends" was included on a soundtrack some years back, and again, they share a lot of same characteristics. Super Mario Bros. and Sonic The Hedgehog 3 have triggered their own discussions regarding musical influences over the years, as well. 
So, What about Journey and Elec Man? Was it an homage or not? I reached out to Mega Man composer Manami Matsumae - AKA Chanchakorin - and in the video below, she gave me a very direct answer. To see what she said and compare all three songs, check it out.
If you are a fan of Manami Matsumae's work - which includes recent titles like Shovel Knight and Mighty No. 9 - you might want to check out her debut album. "Three Movements" was released on 17th of December last year, the 30th anniversary of the release of the first Mega Man game.
If you liked this video be sure to check out GTV for more things retro, Nintendo and Japan.