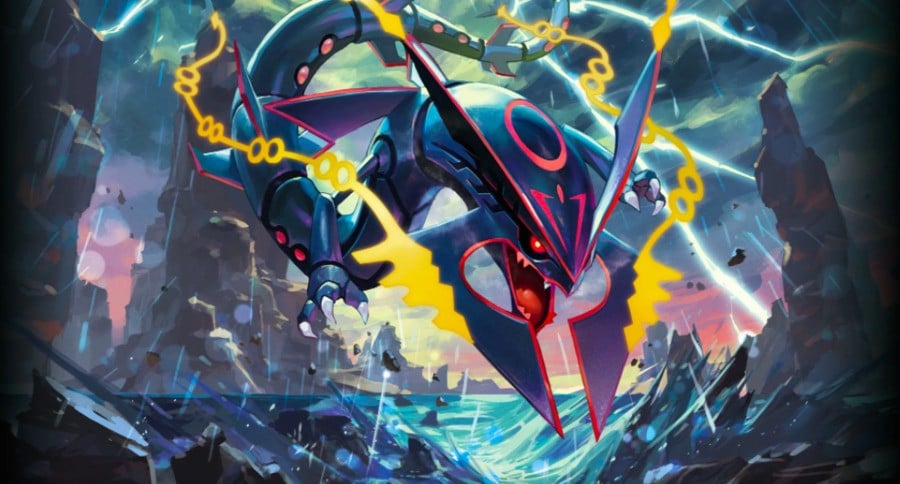 Niantic has announced that the the Legendary Pokémon Rayquaza will be available in Pokémon GO from tomorrow.
This mythical beast originally appeared in Pokémon Ruby and Pokémon Sapphire and will be joined by several Dragon and Flying-type Pokémon from the Hoenn region.
From February 9th until March 16th, Rayquaza will be available in Raid Battles around the world. In celebration of over 100 Hoenn-region monsters becoming available in the game, every Pokémon encountered in the wild from now until February 13th will be one from the Hoenn region. On February 14th, Water-type Pokémon Kyogre will no longer appear in Raid Battles.
In addition to this, new special boxes containing Raid Passes, Incubators, and Star Pieces will be available in the in-game store until February 23rd and Lure Modules will have an extended six-hour duration until the same date.