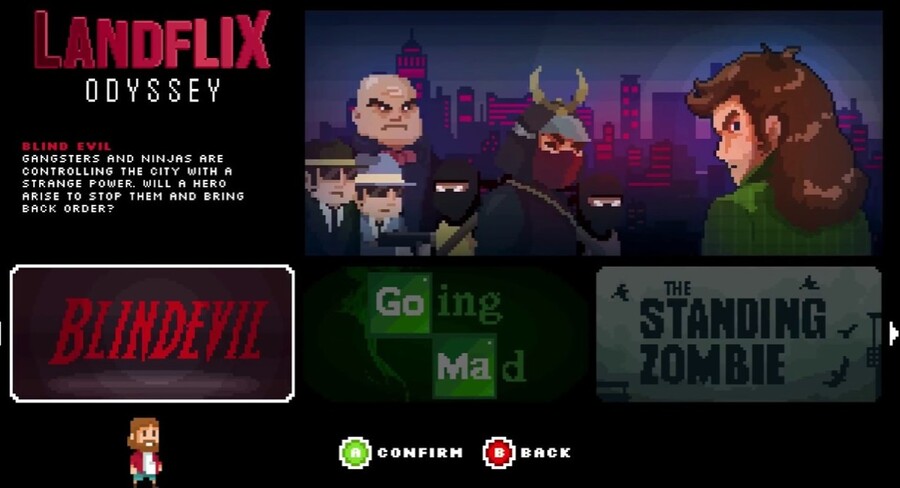 Rome-based indie dev Fantastico Studio has unveiled Landflix Odyssey, a 2D platformer that parodies your favourite cult TV shows while you explore a mock version of Netflix. And it could be headed to Nintendo Switch if its freshly launched Kickstarter campaign raises enough money.
The game has five different worlds - with each one pastiching everything from Game Of Thrones to Stranger Things - as you hunt down a set of radioactive batteries for a man who's purposely ripping off Doc Brown from Back To The Future. It's very silly, and very 2018, but we like the look of its mixture of satire and challenging platforming mechanics.
The main goal is to reach 15,000 euros, but if the campaign hits its first stretch goal - namely 20,000 euros - the studio will bring the game to consoles, including Nintendo Switch. As of writing, the campaign hasn't even hit £700 yet but there's just under a month to go so Stranger Things have happened.
Let us know what you make of Landflix Odyssey and whether you'll be backing this indie...
[source kickstarter.com]