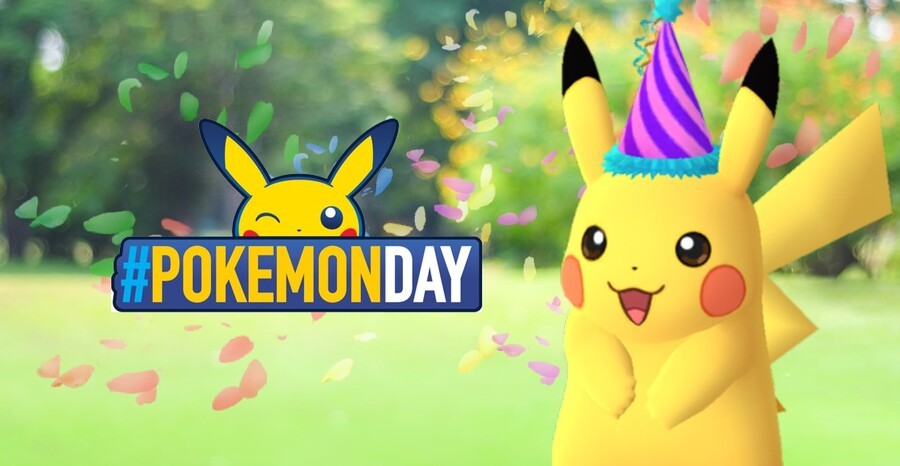 It's the 27th February 2018, so that can mean only one thing - it's Pokémon Day! Yes, it's the 22nd anniversary of the Japanese release of Pokémon Red and Green, so to celebrate, the Pokémon Company is adding new content to everyone's favourite AR hit, Pokémon GO. How many times can we say Pokémon in one sentence?
Between now and tomorrow, all Pikachus caught out in the wild will be wearing a fetching party hat to show their love for the brand, and that's not all. New avatar items have also been added to the shop, which are themed around FireRed and LeafGreen. Because retro. You can also head on over to the official Pokémon website to share in the celebrations - although it seems, as of writing, the UK site has been updated but the NA is still waiting on someone to push a button...
Be sure to share how your'e celebrating Pokémon Day in the comments section below. Have you bagged a party Pikachu yet?
[source twitter.com, via ​https]