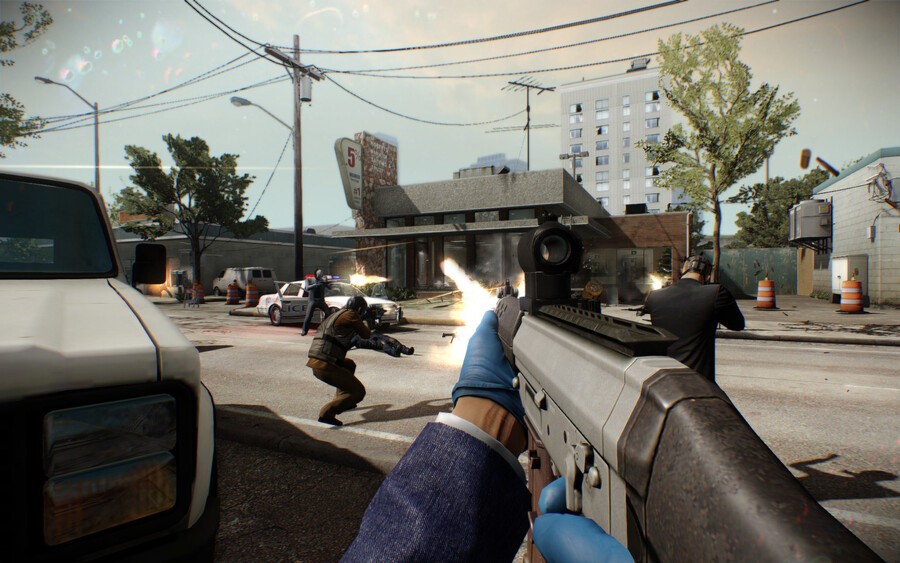 You're not going to complete any heists in PAYDAY 2 without the appropriate weapons, that's for sure. But before you go equipping anything, you're going to have to understand how it all works.
That means how the different weapons function, the difference between a primary and secondary weapons, and how much it all costs.
Now, we're going to go through it all to help you figure it all out. Here's a list of all of the weapons in the game and how much it costs.
Primary Weapons
| Weapon | Reputation Level Requirement | Cost |
| --- | --- | --- |
| OVE9000 Saw | Requires Portable Saw Perk | $10,800 |
| AMCAR Rifle | 0 | $10,800 |
| CAR-4 Rifle | 4 | $43,200 |
| AK Rifle | 4 | $43,200 |
| UAR Rifle | 8 | $94,500 |
| Reinfield 880 Shotgun | 8 | $94,500 |
| AK.762 Rifle | 16 | $203,400 |
| JP36 Rifle | 16 | $203,400 |
| M308 Rifle | 26 | $349,200 |
| IZHMA 12g Shotgun | 26 | $349,200 |
| AK5 Rifle | 33 | $454,500 |
| AMR-16 Rifle | 39 | $547,200 |
| Mosconi 12g Shotgun | 39 | $547,200 |
Secondary Weapons
Pistols
| Weapon | Reputation Level Requirement | Price |
| --- | --- | --- |
| Chimano 88 | 0 | $10,800 |
| Croskill | 2 | $20,700 |
| Bernetti 9 | 6 | $68,400 |
| Bronco .44 | 6 | $68,400 |
| STRYK 18c | 29 | $394,200 |
| Deagle | 36 | $501,300 |
Shotguns
Weapon
Reputation Level Requirement
Cost

Locomotive 12G
13
$283,000
Submachine Guns
| Weapon | Reputation Level Requirement | Cost |
| --- | --- | --- |
| Mark 10 | 2 | $59,000 |
| Compact-5 | 13 | $283,000 |
| CMP | 19 | $418,000 |
| Para | 19 | $418,000 |
| Krinkov | 29 | $652,000 |
| Kobus 90 | 36 | $822,000 |
Melee Weapons
| Weapon | Reputation Level Requirements | Cost |
| --- | --- | --- |
| Weapon Butt | 0 | $0 |
| Fists | 0 | $0 |