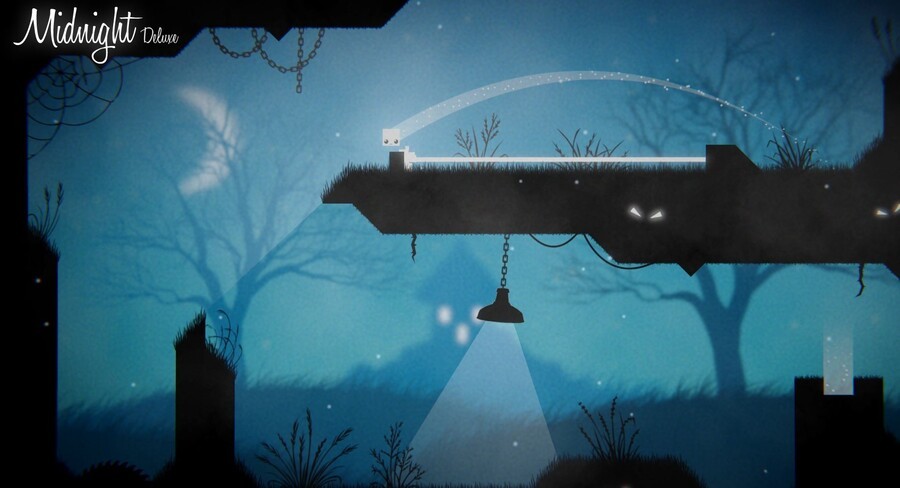 Golf-like platformer Midnight has been out on PC since January 2016, but with many an update and a slew of new content, developer Petite Games has decided to bring a retooled version - known as Midnight Deluxe, no less - to Nintendo Switch. And, best of all, it's due out next week on 8th March.
With its Limbo-esque shadowy art style, you play a cute-looking cube that needs to traverse 70 challenging levels filled with obstacles to overcome and dangers to avoid. The golf-link comes in the form of its control scheme - you'll fling your cuboid avatar and aim to land it in a sparkling portal without getting stuck or splatted.
The Switch version comes with full touchscreen control, and with enhanced graphics and that lovely piano soundtrack, it looks like Ninty's handheld is getting another tricky platformer to add to its growing digital shop window.
Let us know what you make of this Angry Birds-esque curio and whether it'll stay on your radar come next week?