A new blog post from Landon Podbielski, the developer behind the multiplayer action release Duck Game, has confirmed that the title is headed to Nintendo Switch.
Originally released on OUYA back in 2014, with more recent ports to Steam and PS4, the title was actually very briefly included in last February's Nindies Showcase (you can just spot the logo at around the 17:19 mark). Since then, however, very little has been said about the game appearing on Nintendo's console.
Landon's blog talks about the difficulties he has faced with the game over the last year or so, including some online multiplayer problems with the PS4 version and issues with coding across the board, but ultimately mentions that the Switch version is running well thanks to a little bit of help.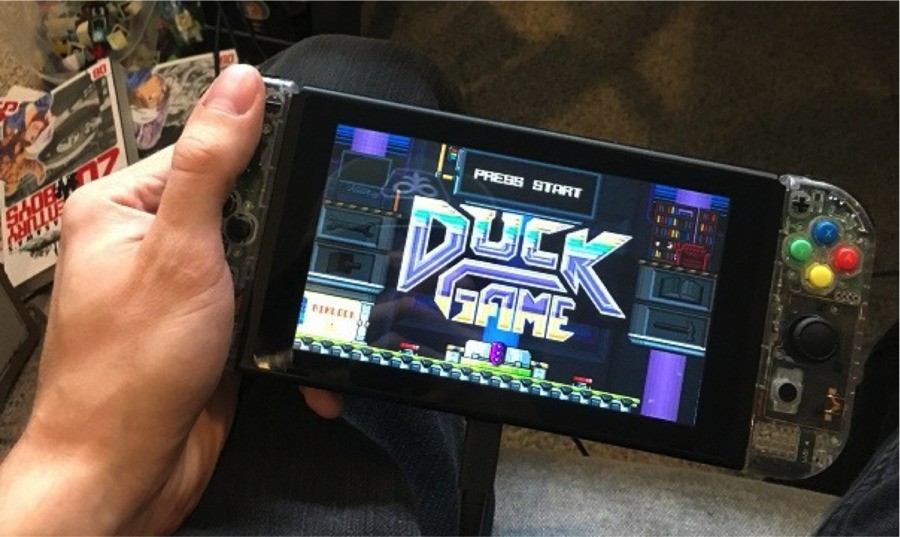 It runs really well too! I've been working with Tom from the Monogame team who is the most powerful code wizard I have ever met and without him the Switch version never would have been possible. The original OUYA version of Duck Game actually ran in Monogame as well, so really Duck Game never would have happened at all without those guys. 
No specific features or any mention of a potential release date have been confirmed for the Switch version of the game, but we'd expect to see a faithful rendition of the multiplayer couch-combat present in the original.
Have you played Duck Game? Would you like to play it on Switch? Make sure to let us know in the comments.
[source superjoebob.wordpress.com]