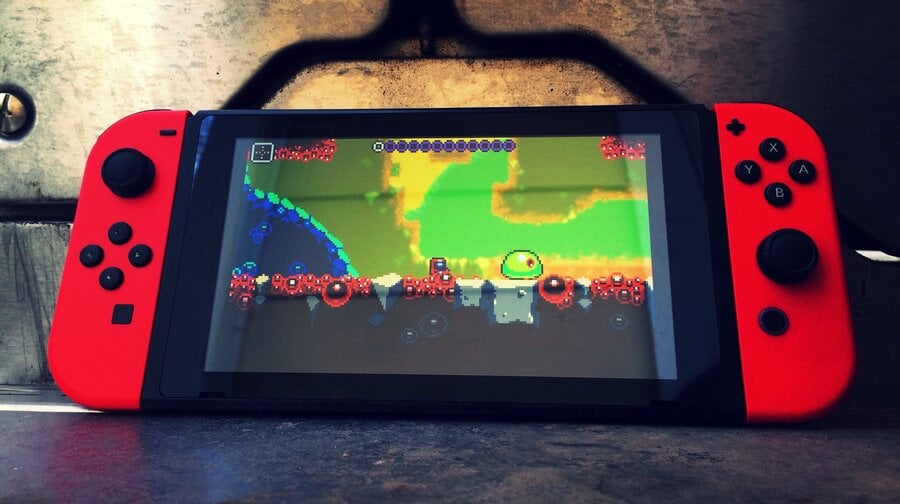 A few years back, Renegade Kid—now Atooi—started a project for 3DS that was initially meant to be a demake of Moon, but it quickly spiraled into something more original. The brief, delightful metroidvania Xeodrifter was born, utilizing the layer hopping of Mutant Mudds in a new type of game. Since then, the game has been ported to numerous platforms, and it seems now that another one is due to join that list soon.
Atooi recently posted a Tweet showing Xeodrifter running on Switch hardware, with a message promising "more intel soon." Hopefully we'll be seeing this one on the Switch sooner rather than later; it'll make a nice companion piece to the recently released Mutant Mudds Collection on the eShop. This is likely one of the three games the company was referring to for a 2018 release, but that still leaves another two which are still under wraps. Perhaps Treasurenauts will finally finish development this year?
What do you think? Will you be getting this for Switch? What other games would you like to see from Atooi? Share your thoughts in the comments below.
[source twitter.com]