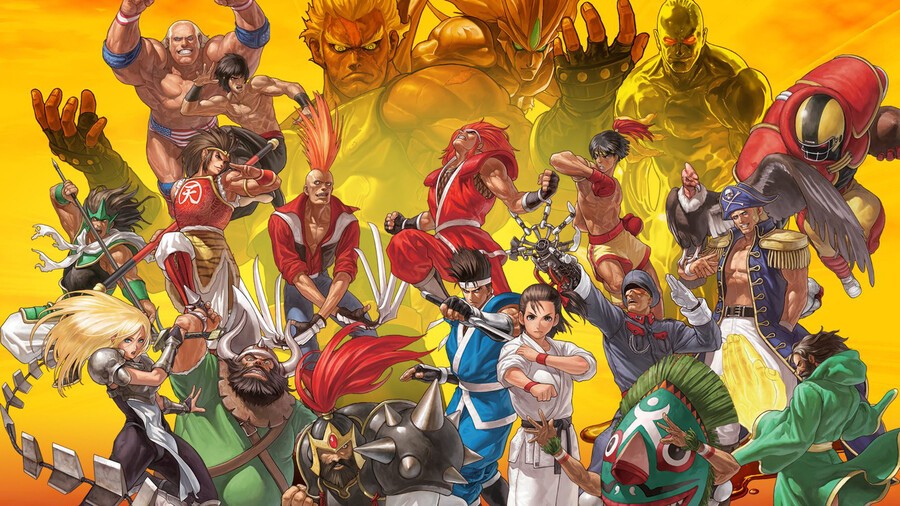 Fighting is once again in the cards next week as Hamster is adding ADK's 1993 World Heroes 2 to the Nintendo Switch eShop.
As per sequel mandates, this second entry in the series features six all new characters (Captain Kidd, Ryoko Izumo, Mudman, Erick, Shura Nai Khanomtom, Johnny Maximum and all new boss Dio) and a revised Deathmatch Game mode that keeps the original game's hazards but makes both contenders share a single life bar rounded up with a 10 count KO system.


Far from being a poor game it however suffers from 'middle entry' syndrome; it was immediately made redundant one year later with World Heroes 2 Jet and all previous games in the franchise fall short of the aptly-titled Nintendo Switch day one re-release World Heroes Perfect.
The game will release January 25th for the usual ACA Neo Geo fee. Will your drop coins next week down Hamster's coin slot? Any good memories of this entry back in the day? Did you scream "It was me, Dio!" the first time you came face-to-face with the new boss character? The comment section is yours to rumble in.
[source japanesenintendo.com]